Established artist and therapist Jo Smith has opened a new base, Seagrass Studio Gallery, in Acacia Grove, West Kirby.
A native of Hoylake, Jo is a trained art and design teacher as well as an accredited counsellor. She has worked with people aged from 8 to 80, in her varied roles as workshop facilitator and trained art therapist.
Jo's own seascape paintings sensitively capture the ever changing light and tide of the Wirral shoreline, with bold and vibrant strokes. Her coastal palette of blues and browns is strengthened also by her occasional use of driftwood instead of canvas, and her use of sand and other organic materials in her artworks.
Her former studio was based in Hoylake, but Jo is excited at the possibilities that her new, larger space in Acacia Grove has to offer.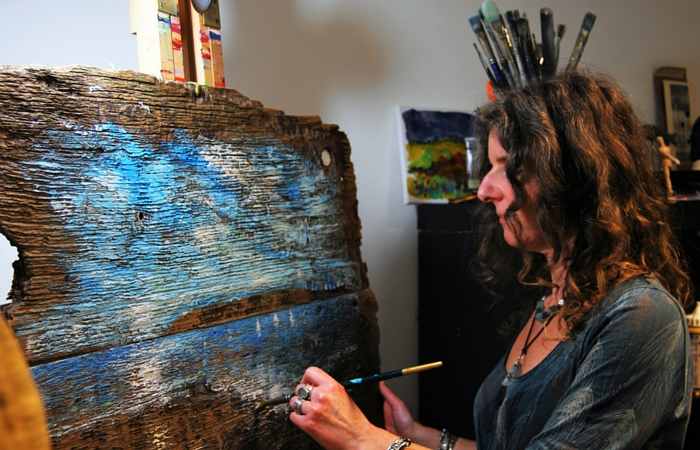 'I can stock and therefore sell many more local artists and makers' work in my studio now as well as host workshops for up to seven people,' she said.
Seagrass Studio Gallery is a treasure trove of paintings, jewellery, prints and trinkets. There is something for everyone's pocket – cards from £2 to paintings worth several hundred pounds.
Jo's warmth and enthusiasm for the local seascape and for the people of West Kirby ensures that Seagrass Studio Gallery is a welcoming place and one that is utilised in a myriad of ways – as shop, workshop space, therapeutic place and community hub.
Her own art is influenced by Cornish painter Curt Jackson, whose luminous canvases are similarly celebratory. The textural element of her work owes much to feted German artist Anselm Kiefer.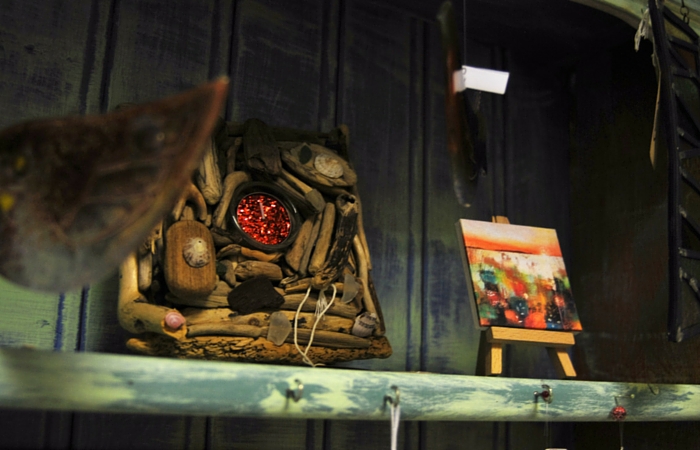 Like Kiefer, Jo will often return to a piece of art years later, to add more brushstrokes that might have eluded her when she first created it. In this way, her work is cyclical, much like the tide of the sea she portrays.
For more information visit seagrassstudio.co.uk or visit Seagrass Studio Gallery, 1 Acacia Grove, West Kirby.