Only days after receiving a visit from comedian and marathon man, Eddie Izzard, pupils at a West Kirby school were surprised with another celebrity visitor.
Steve Norman, from Spandau Ballet, dropped into St. Bridget's C.E. Primary School yesterday ahead of a gig in Liverpool.
A spokesman for the school said the visit was arranged through a parent, who is his manager.
He added: "He came to talk to children about the power of music and also to play the saxophone and get the children inspired."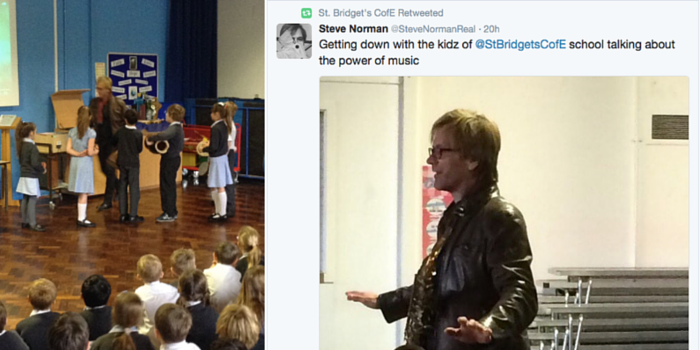 Steve is a founder member, saxophonist, percussionist, guitarist and songwriter with British multi-platinum records selling cult band Spandau Ballet.
With his band he has 23 hit singles released (i.e. "True", "Gold" and "Through The Barricades") and sold over 25 million records worldwide. Steve played at prestigious and legendary gigs such as "Live Aid" (1985) and "Free Nelson Mandela" (1988).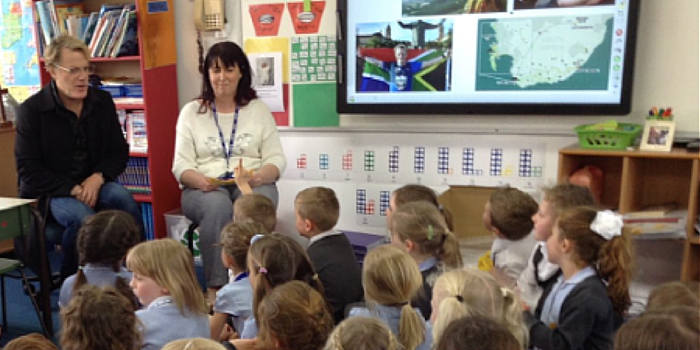 The visit came only days after comedian Eddie Izzard, paid a surprise visit to the same school.
Izzard, who raised more than £1m for the Sport Relief charity after running 27 marathons in 27 days across South Africa, dropped in to hold a Q&A session at St. Bridget's C.E. Primary School on Monday.
The was arranged after pupils chose to help Eddie Izzard out with his incredible '27 marathons in 27 days' challenge.