Independent family business Tappers Gin, producers of vintage-style artisan gin in West Kirby, Wirral, have bagged a second international award this July for their signature Darkside Gin.
Tappers submitted their gin to the International Wine and Spirits Competition (IWSC) which is regarded as the most prestigious competition of its kind in the world.
Over 700 gins entered and Darkside was one of around only 300 to emerge with a seal of approval from the world's leading experts after a gruelling blind taste test and full laboratory analysis.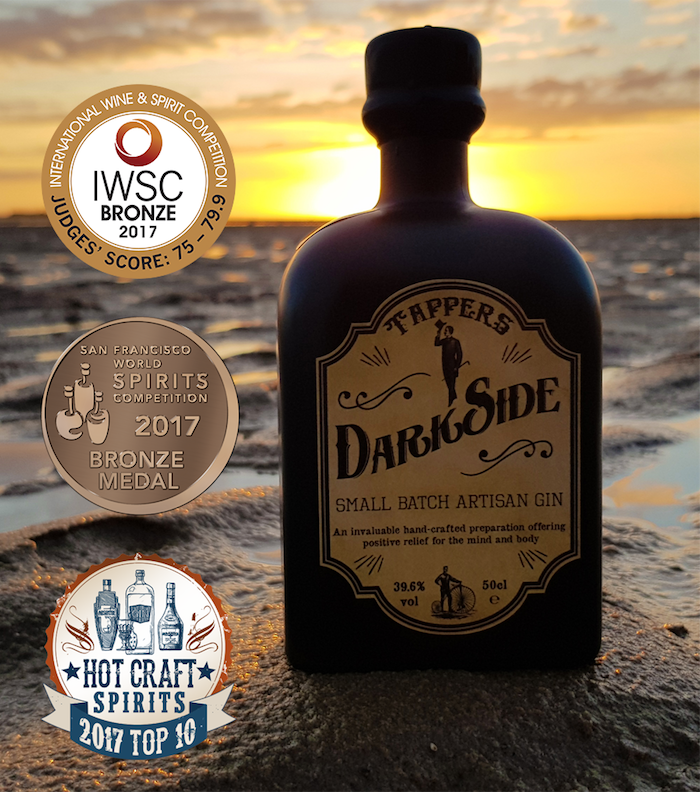 The good news comes not long after Tappers achieved their first international award at the San Fransisco World Spirits Competition back in April. In June they were also recognised as one of this year's Top 10 Hot Craft Spirits.
Master Compounder Steve Tapril said: "We're overwhelmed by the positive feedback we've had. Winning a third award, this time from the prestigious IWSC and when we're up against highly respected major household brands, was really unexpected but a very nice surprise! It's been an absolutely fantastic year for us."
"We've been independently producing Darkside Gin – inspired by and made in our seaside hometown of West Kirby – for over a year now. It's great to see that it's being recognised by the experts and that people are enjoying a tipple all around the country."
From the name, an affectionate term given to the Wirral Peninsula by nose baggers (an Edwardian term for day trippers) from Liverpool who venture over to the 'dark side' of the River Mersey, to its unique mix of coastal botanicals, Darkside is a gin that's proud of its roots.
You can find out more about the award-winning Darkside on the Tappers Gin website at www.tappersgin.com or keep up to date with all the latest by following them on Twitter at www.twitter.com/tappersgin