A former West Kirby pupil has been selected to take part in a music development programme designed by Merseyrail and Liverpool music magazine Bido Lito.
Following an open call to musicians based in the city region, a diverse selection of artists will now undertake an eight-week programme of activity.
Adam Charo, a former Hilbre High School pupil, who performs as Podge, joins the programme alongside a host of other up and coming musicians.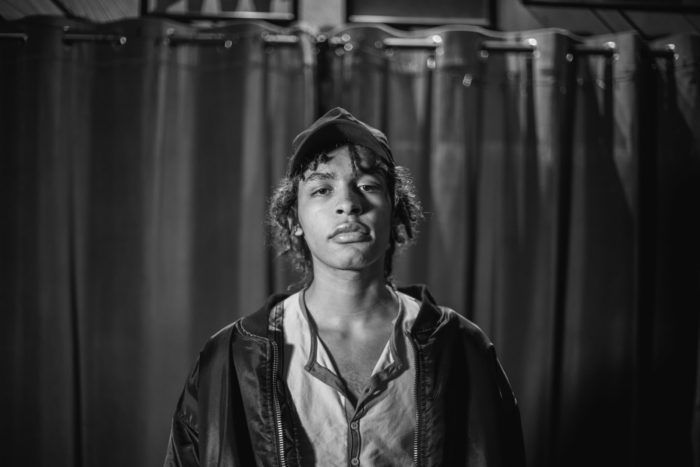 Adam, who is originally from Greasby, is hoping to meet more local musicians through the programme.
He said: "I don't remember actively seeking music on a large scale until I was about 14 when my friends were doing the same. I started to teach myself bass around then and the goal was always to make my own music or make music with my friends."
The new project provides extensive development sessions and mentoring to musicians showing promise in all areas of the Merseyside music scene.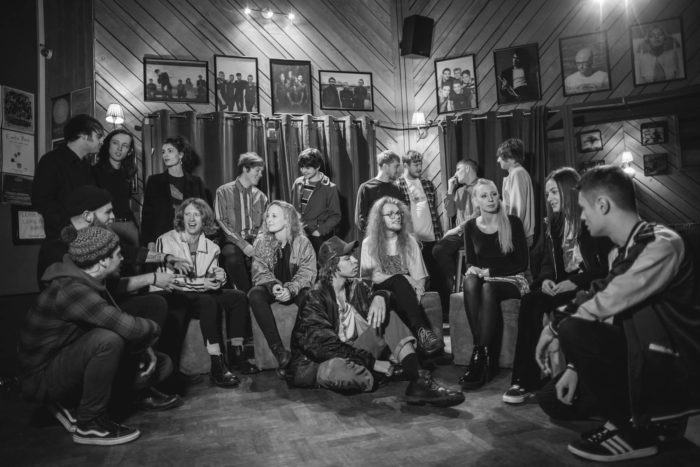 The first semester of Merseyrail Sound Station took place in the summer of 2018 with artists benefitting from advice from industry professionals and performing at BBC Music Day as part of Merseyrail Sound Station Live at Liverpool Central Station.
View highlights from Semester One of Merseyrail Sound Station here
Once again the development activity will culminate in a live showcase when all the artists will perform live at the station on Friday 29th March.
The artists taking part in semester two of Merseyrail Sound Station are as follows: 

Rachael Jean Harris–https://soundcloud.com/rachaeljeanharris/carson
Eli Smart–https://soundcloud.com/user-46553053/foolish-hill-1/s-DZo1s
Jasmine Johnson–https://soundcloud.com/iamjazminejohnson/sets/plugged-out/s-sYMo8
Cosmic Shepherd–https://soundcloud.com/coshep/chluv
The Indica Gallery–https://soundcloud.com/user-512078595-155972652/w8-4-ur-luv/s-99YY4?fbclid=IwAR0_3o-MyA1JL-
Monkey Junkey–https://soundcloud.com/munkeyjunkey/munkey-junkey-cut-me-off-mix-1
Gallia–https://soundcloud.com/galliamusic/unique
Pale Rider–https://youtu.be/_ygZJjpwQMk
Podge–https://soundcloud.com/poodge/alien-searching
Salt the Snail–https://www.youtube.com/watch?v=ymDOJXODsPg
StyerS–https://www.youtube.com/watch?v=KeOR28G0PSM&feature=youtu.be
Wild Fruit Art Collective–https://soundcloud.com/wildfruit/new-one/s-ilrG6
To aid their development during the programme of activity, each of the artists will be paired with a mentor who is well-versed in the workings of the music industry.
Jez Wing, an experienced songwriter and music tutor who also plays keyboard with legendary Liverpool band Echo & the Bunnymen, and Cath Hurley, an artist manager and former product manager for Rough Trade Records, will help guide the artists during the sessions and provide personal support and feedback.
Merseyrail Commercial Director
Suzanne Grant 
said: "We're really excited to build on semester one of the project and look forward to seeing this new group of artists blossom.
"As a UNESCO Music City, it's vital that Liverpool provides quality support to the next generation of musicians and we're immensely proud to see Merseyrail Sound Station play such an important role in the region's music eco system."
The artists will begin the programme of activity with studio workshops at Sort Rehearsal Rooms in the Baltic Triangle at the end of January, focussing on songwriting, arrangement and studio techniques.
Also included in the suite of development sessions is an artist masterclass with Rebecca Hawley from breakthrough electro pop act Stealing Sheep at the Philharmonic Hall. An industry day at the British Music Experience will also give artists the opportunity to glean advice from music business professionals.
There will be two more semesters of Merseyrail Sound Station taking place throughout 2019. For more information go to 
merseyrailsoundstation.com
.