Councillors have thrown out plans to add an extra floor to the top of an apartment block in Hoylake because of its impact on neighbouring properties.
The proposal for Grosvenor Court, next to the train station, would have seen an extra three, two-bedroom flats created by adding another storey, increasing the height by 2.7 metres.
The scheme had been recommended for approval by planning officials who said the extension "will replicate the appearance of the existing building and will have a positive visual impact".
However it was opposed by neighbours, with a 70 name petition and 48 individual objections submitted to Wirral Council. Locals said it amounted to over-development, resulting in loss of privacy for neighbouring properties, and were also unhappy that there would be no additional parking spaces.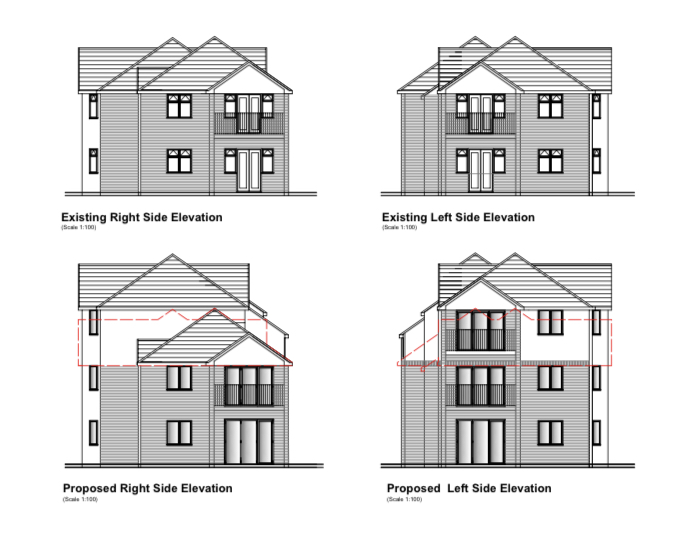 Planning committee members were evenly split on a motion to reject the scheme due to its height and impact on nearby Cable Road.
Committee Chair, Councillor Stuart Kelly – who used his casting vote to turn down the scheme – said he had visited the site and believed there would be "perceptible harm to the street scene".
He said: "I was struck by the narrowness of the roads and the interface between block B and the older houses in Cable Street.
"I can't shake the feeling that it will become over-dominating in the street scene if a further storey is added to that."
A proposal to add an additional floor to a neighbouring block at the site was recently given the green light on appeal.