A walker from West Kirby who was rescued by the RNLI after getting into difficulty at Hilbre Island is backing their Christmas appeal.
Wendy Ward says she could have been facing a very different Christmas this year had it not been for the volunteers at West Kirby lifeboat.
She was one of a group of eight who got into difficulty in September whilst enjoying a walk out to the three uninhabited tidal islands.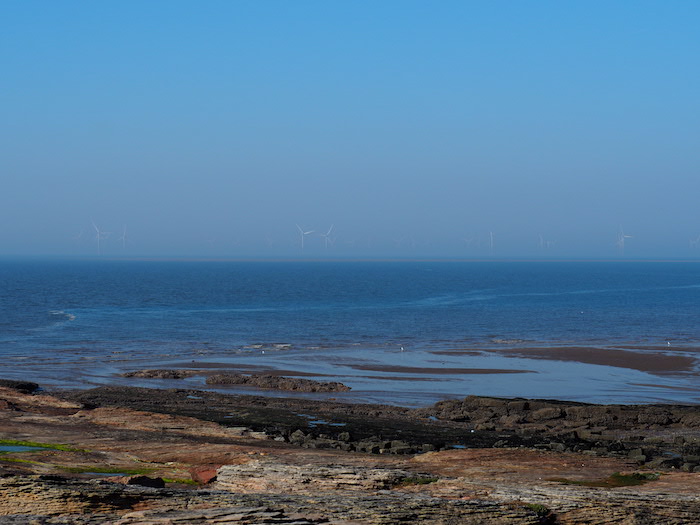 Alongside Wendy and her spaniel Ruby were a couple from Liverpool, and a family of five on holiday from Brazil.
Those needing urgent help included a five-year-old child neck-deep in water in her father's arms.
Wendy, who was the only one with a working mobile which hadn't become sub-merged reached for her phone and dialled 999 and asked for the Coastguard.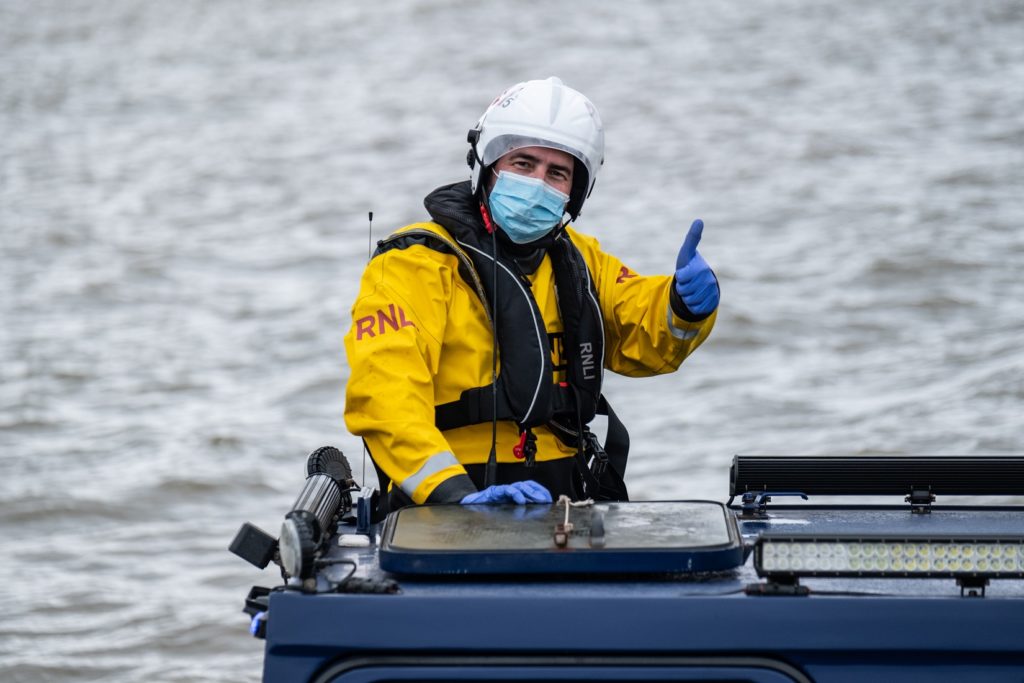 Wendy said: "We're so grateful to every single person involved. I went out to the islands to banish some childhood memories of slipping on the rocks. The same rocks that helped to keep us all above the water. I was shocked at the speed and depth of the water surrounding us.
"I didn't come away with quite the new memories I wanted, but I will never forget all the lifeboat volunteers who helped us that day. I don't know what we would've done without them."
This year Wendy will be celebrating Christmas at home with her family but says things could have been very different.
She added: "I often think about the rescue and how things could have turned out very differently that afternoon. With Christmas coming up, it's at the front of my mind that little bit more just now. This year more than ever, you realise how important family is and I'm so grateful to be here along with the others rescued that day.
"I know it's been a hard year for the RNLI and it's more important than ever that people support the crews and give what they can so they can carry on doing what they do best."

The lifesaving charity has had to spend £1.2M this year to ensure its volunteer lifeboat crews and beach lifeguards had the vital PPE, such as face masks and gloves, to keep lifesavers safe.
It was money the charity hadn't planned to spend, at a time when RNLI shops were forced to close and fundraising events were cancelled.
Events including the annual Hoylake lifeboat open day on August Bank Holiday Monday, had to be cancelled due to the coronavirus restrictions. In addition, volunteer-run RNLI shops been closed for the majority of the year.
Fundraisers have been thinking up innovative ways to continue supporting the RNLI crews in line with government guidance. The charity's annual Reindeer Runs which see herds of supporters donning antlers and taking on a fun festive run has been adapted this year. The charity is calling on people to run the event virtually on Saturday 12 or Sunday 13 December and donate to the RNLI.
Ryan Preece, Community Manager for the North West said: "We were devastated to have to cancel our fundraising events, especially as it's such a good opportunity to meet our local supporters.
"We've had a very challenging summer, rescuing those in difficulty in the midst of a pandemic and with foreign holidays being cancelled, we've received more visitors to our local beaches."
To make a donation to the RNLI's Christmas Appeal visit: www.RNLI.org/Xmas
Read more advice on how to avoid getting cut off by the tide, here.
THE RNLI'S COVID YEAR IN NUMBERS
6.7 million – units of PPE
5,000 – litres of hand sanitiser