Caldy-Based theatre group, Off the Ground Youth Theatre, is beginning its 20th year with a new performance of Shakespeare's Titus Andronicus.
The production takes place at Heswall Hall, Telegraph Road, Heswall, from February 4th-6th.
Off the Ground Theatre, which is based at Calday Grange Grammar School, started working on the Wirral in 1996 and has produced over a hundred shows, featuring young talent from across Merseyside and the North West. Over the last year the youth theatre has worked on a outdoor retelling of Lord of the Flies and were only the second company in the country after the RSC to produce the Chinese classic The Orphan of Zhao.
NOTE: Please be aware there are some violent scenes included in the video below.
One of Shakespeare's first and bloodiest plays sees the great Roman General, Titus Andronicus, returning from a successful campaign against the Goths.
After the sacrificial killing of one of the Goth princes, Tamora, the newly advanced Empress of Rome, silently plots her revenge against the Andronicus family. What follows is a lurid tale of murder, rape, and mutiny.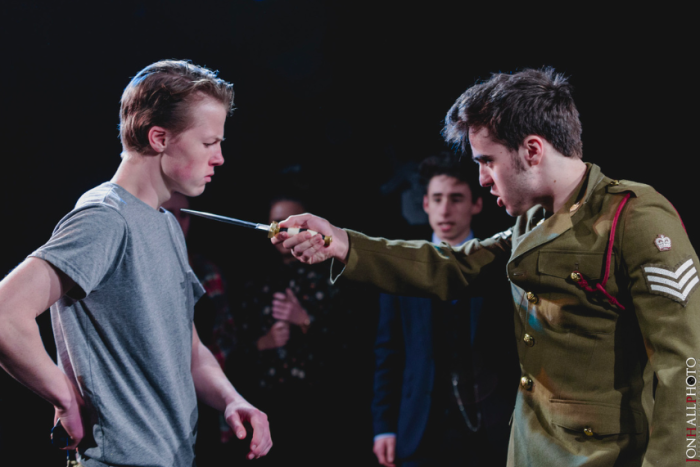 The role of Aaron is being played by Elliott Davies, 18, from West Kirby.
He said: "There is apparently a rape, murder or mutilation, on average, every 91 lines in this play. And with the cuts we've made its probably down to about 50 lines. It is a fast-moving, dark play which asks what price we pay for revenge."
Jack Saunders, 18, from Heswall, who is playing Demetrius."We didn't want to make everything around dark and grimy – after all this is the crème of Roman society – so we have set some of it in an art gallery.
"The fact that the violence takes place in such a refined setting helps reinforce how bloody and brutal it is."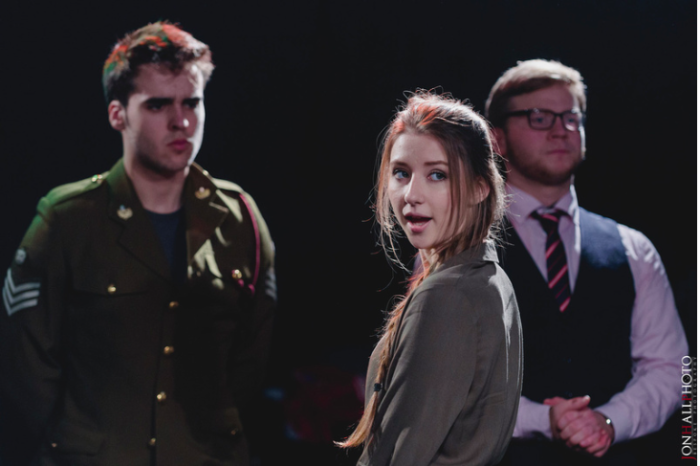 Tickets cost £8 (£5 concessions) and are available from Off the Ground on 0151-625-2929, via www.offtheground.co.uk or on the door (numbers permitting.)