West Kirby Today is a mobile-first hyperlocal news website focused on West Kirby, Hoylake, Meols and Caldy, in Wirral.
Launching in January 2016, West Kirby Today's mission is to be the leading news hub for the local issues that really matter to the people of the area.
Who is behind West Kirby Today?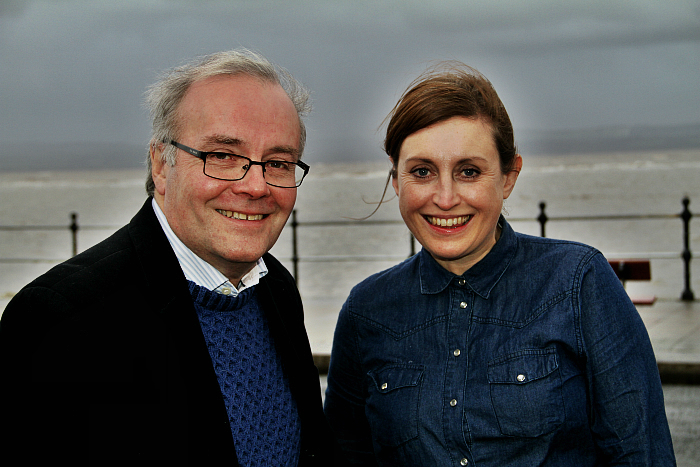 West Kirby Today is edited by Mark Thomas and Emma Gunby. Mark is the former editor of the Liverpool Daily Post, and spent 14 years as a regional correspondent for the Press Association (PA), covering the Hillsborough disaster, Warrington bombing and the murder of James Bulger. He began his career at Wirral Newspapers in 1975, before moving to the Daily Post and Liverpool Echo and then PA.
Leaving PA in 1997, Mark rejoined the Liverpool Echo as deputy news editor and then had spells as investigations editor and special projects editor before being made assistant editor and then deputy editor of the Liverpool Daily Post. He was made editor of the paper in 2007 before moving to edit the Daily Post in Wales in 2014. He can be found occasionally tweeting @Mark_Thomas
Emma lives with her husband and son in West Kirby. She is an NCTJ-qualified journalist with 15 years' experience and has worked for the Press Association, Liverpool Daily Post and Liverpool Echo. During her career she has covered the racist murder of black teenager Anthony Walker; the first court martial of British Soldiers for abusing Iraqi prisoners and the Grayrigg train crash. She can be found tweeting @EmmaGunby
How can you get coverage in West Kirby Today?
We provide a general news service of the issues we perceive as being important to West Kirby.
There are however a range of ways in which you or your business can take advantage of our unrivalled readership, both in terms of scale and engagement.
These are:
Advertising: We offer a range of highly competitive and targeted mobile and desktop advertising opportunities on our cutting-edge, mobile-first website. All campaigns come with full performance reporting.
Sponsored content: If your business would like a more editorial profile, we have a number of sponsored content opportunities that come with editorial and photography included.
Columns: If you'd like to share and promote your expertise with your customer base in West Kirby, Hoylake, Caldy & Meols, a column could be a great idea. Whether your specialist area is wine or windows, gardening or golf, we can give you a fantastic platform to reach your customers