Hoylake lifeboat coxswain Dave Whiteley is to retire from his post on Valentines Day, after 40 years' service to the RNLI.
Dave, 57, has been coxswain for the last 15 years, and was awarded a British Empire Medal in the Queen's New Year's Honours for his service and commitment to lifesaving.
He has played a key role in saving over 150 lives since joining Hoylake RNLI as volunteer crew on his 17th birthday in 1976, following in his father's footsteps.
Last month West Kirby Today interviewed Dave about his life in the RNLI, and you can read his remarkable story here.
Paying tribute to Dave, John Curry, Lifeboat Operations Manager at Hoylake Lifeboat Station, said "Dave has been a great inspiration to all of our crew members. As a mark of the respect in which he is held, he was elected by the crew to lead them in 2001.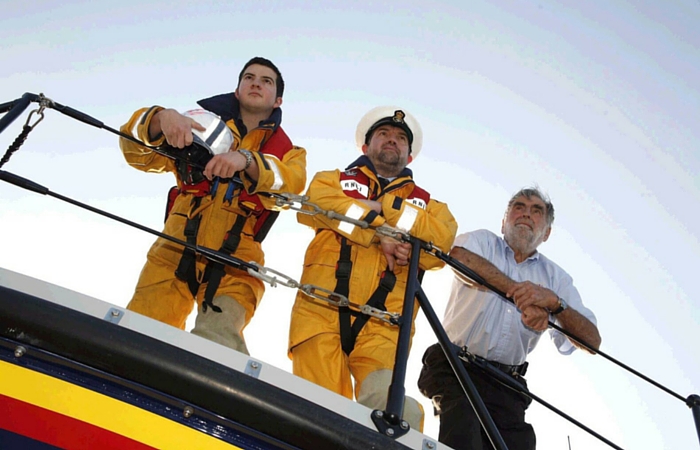 "He has shown great skill in many dangerous casualty situations when his crew relied on his judgement. Dave has been a very popular leader with a dry sense of humour who will be missed as Coxswain. We are fortunate that he will be staying on as part of the station operations team."
Chairman of the Hoylake and West Kirby Lifeboat Stations, James Lodder, said "Dave has worked hard as a fundraiser for the Hoylake station. He was a key member of the team that secured both the new lifeboat station which opened in 2008 and the revolutionary Shannon class lifeboat, Edmund Hawthorn Micklewood, which came into service just before Christmas 2014."
Dave said that he has enjoyed the Coxswain's role enormously, in particular the crew camaraderie both ashore and afloat; "The dedication and selfless commitment by Hoylake RNLI's crew, their families and supporters throughout my time with them has been outstanding."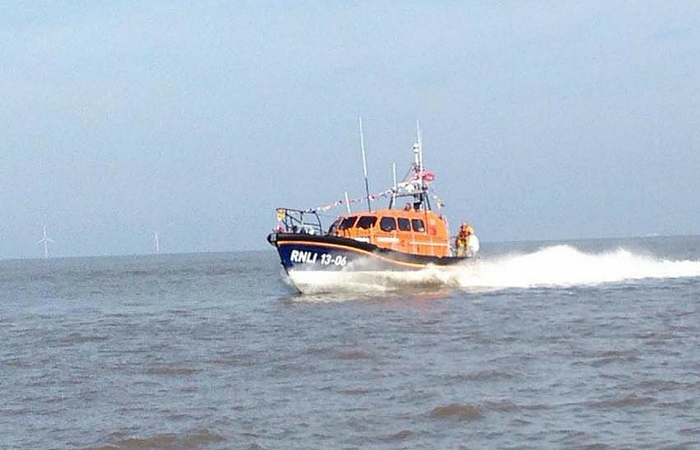 Succeeding Dave as Coxswain is 37 year-old Andy Dodd, the fourth generation of his family to serve the RNLI. The Dodd family has served the Hoylake Lifeboat Station, one of the oldest lifeboat stations in the UK, for almost a century and a half. Andy's father Dave Dodd MBE, a former Coxswain himself, still volunteers with Hoylake RNLI.
As a small boy Andy grew up working on his father's fishing boat on the River Dee. He joined the RNLI on his 17th birthday and has been Second Coxswain for the last 12 years. He has also served as the station's full-time Mechanic for the last 7 years.
Andy said "I am immensely honoured to be following in the line of great men who have served the local community at the RNLI station. I am grateful to my father and to Dave for all their encouragement and guidance and to the crew for their support."
When asked what advice he would offer to his successor, Dave Whiteley said "Enjoy the moment and the years ahead. The station is in very capable hands."