West Kirby lawyer Lee Quinn is flying to Morocco this Friday, ready to take part in the world's toughest foot race across the Sahara desert.
Lee, 40, has been in intensive training for months for the six day, 160 mile ultra-marathon, the Marathon des Sables (MdS).
On Friday he completed nine sessions of heat endurance conditioning over three weeks in an environmental chamber at John Moores University in Liverpool, which has honed his body to cope with the intense desert heat without sending his core temperature dangerously high.
He has been running at 8.24 km per hour loaded with almost 13 kilograms of kit, at a temperature of 40C.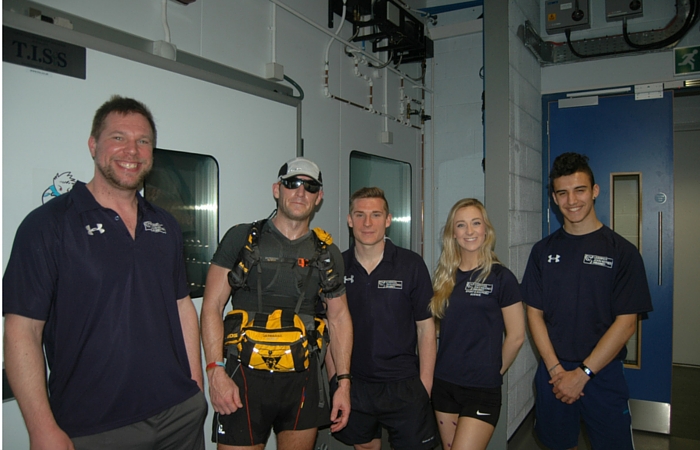 Professor Ben Edwards, senior lecturer in chronobiology and environmental physiology, sport and exercise sciences at the university, has been supervising Lee's preparations. "I think that Lee is as ready as he could be," he said.
But he revealed that the preparations had not been without problems. "Of all the things he prepared for – and he even has just moved house to add to the stress of the situation – his cat has given him an allergic reaction which has challenged his immune system.
"We at Liverpool John Moores University, and the team who have supported him wish Lee the best for the event and will be following him to see how he does."
When he lands in Morocco Lee and his fellow competitors will be taken to a location which is kept secret by the organisers until the runners get off their planes and are given their road maps. After a briefing day on Saturday, the race begins on Sunday.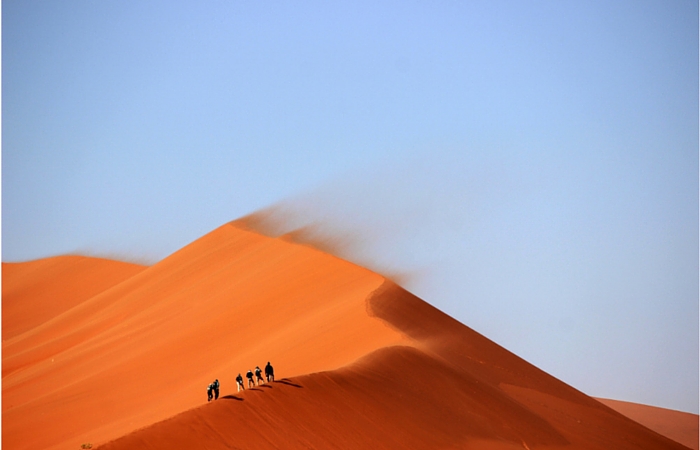 Lee confessed: I really haven't had too much time to think about it with the house move, family life, work and training. But when I do the nerves are now starting to kick in.
"I just hope I don't let anyone down. I started this journey on December 14 and looking back even before the race has started it's already been a great experience in terms of training and learning.
"The beauty of these events is a normal bloke off the street can mix with Olympic and elite athletes who share their advice. It's a sport that is competitive but everyone looks out for each other."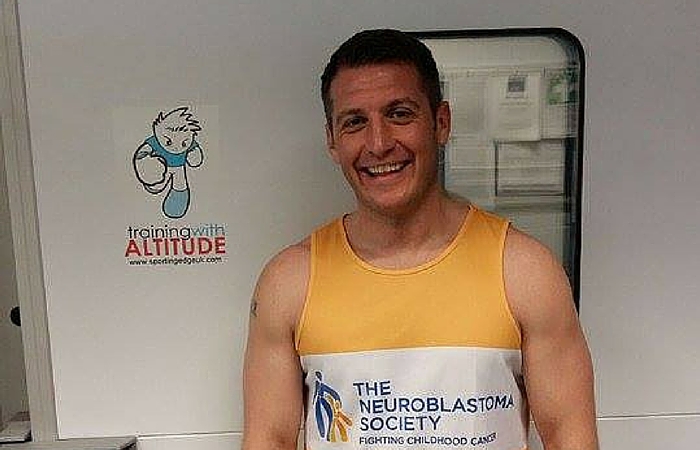 Waiting for him at home will be his wife Amy and their five-year-old daughter. "I'm very grateful to Amy who has been so supportive throughout my training, and to all those who have supported the charity," said Lee. "I'm truly humbled and really grateful – it has been a massive boost to my training."
Lee is using his race to raise money for the Neuroblastoma Society, a charity aimed at tackling a cancer that mainly targets young children. You can add your support to Lee's fund-raising effort here.