Customers of HSBC have reacted angrily to the news that it is to close its West Kirby branch.
The manager of the bank, on Grange Road, has written to local customers to confirm the news of its imminent closure.
In response to an angry backlash on Twitter, the bank's helpdesk apologised, adding: "We don't make a decision to close a branch lightly".
It will mean the nearest HSBC branch is now in Heswall.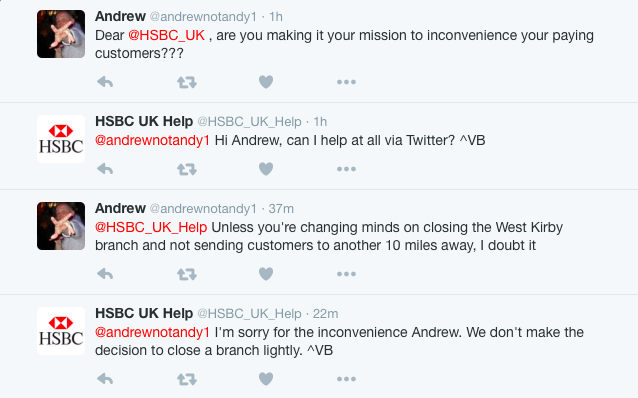 The news comes only days after HSBC's neighbour, The Ship & Bottle, also closed its doors, meaning there are likely to be two adjacent empty units on Grange Road.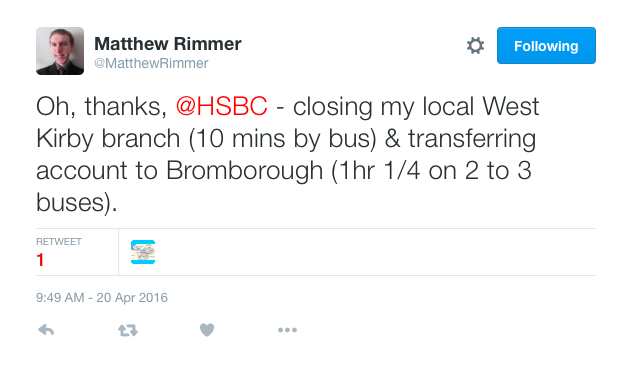 A spokeswoman for HSBC said: "We never take the decision to close a branch lightly, and we understand it's unsettling for the local community.
"Unfortunately, with an increase in the use of online and telephone banking over the past few years use of the West Kirby branch has fallen significantly, and we've taken the difficult decision to close it on 15 July 2016.
"We notified customers of the closure and will be working with those who use the branch to help them understand their options, which include being able to use local post offices for their day-to-day banking. There are also free ATMs in the area."