West Kirby schoolchildren are helping British astronaut Tim Peake with a green fingered scientific experiment.
Pupils at Avalon School have planted rocket seeds that have been in orbit with him, and are comparing their growth with rocket plants that have stayed on Earth.
The school has received two packets of 100 seeds to grow and compare.  They will then input their results into a national online database so that results can be compared across all participating schools in the UK.
Jane Ham, specialist science teacher at Avalon School said: "To be part of this UK-wide innovative space experiment as we try to learn more about space and relate this to our own lives back on Earth is invaluable for the children, and something they will remember for years to come.
"There is always excitement about the unknown, and the rocket seed science project fuels their imaginations as well as their scientific development, in a fun and practical way."
The aim of the project is to give around half a million UK children the chance to learn how science in space contributes to our knowledge of life on earth, using the invaluable expertise of the European Space Agency (ESA) and RHS Science team.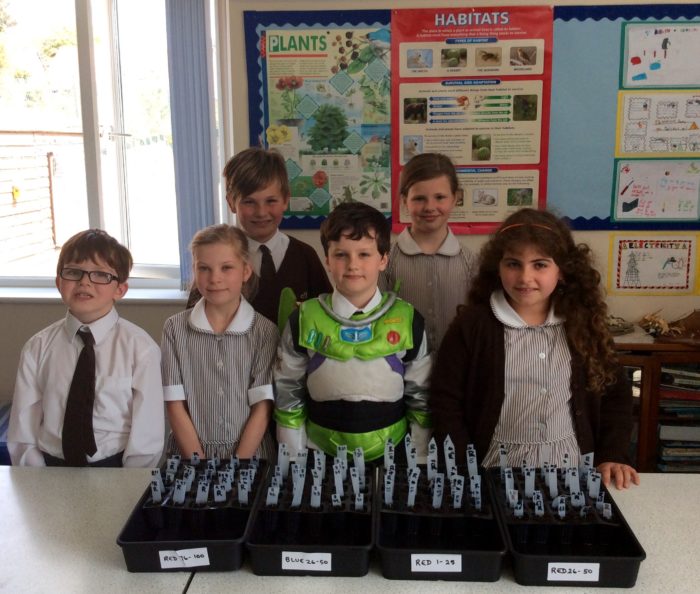 Two kilograms of rocket seeds took off from Florida bound for the International Space Station as part of British ESA astronaut Tim Peake's six-month Principia mission at the end of last year.
The same seeds have now been sent back having landed in the Pacific Ocean this spring. Now safely returned to the UK, they have been packaged up with identical seeds that have stayed on earth.
The project is aimed at inspiring pupils to think scientifically and helping them to see the potential of future careers in STEM (Science, Technology, Engineering, Maths) and Horticulture.