The chairman of Hoylake and West Kirby RNLI lifeboats, James Lodder, is to retire after more than 30 years of dedicated work for the charity, it was announced today.
James Lodder is to be succeeded by another local RNLI stalwart, John Curry, who is retiring as lifeboat operations manager at Hoylake lifeboat station after 45 years service, and will take over the reins as chairman.
James first volunteered to help at Hoylake Lifeboat Open Day in 1985 and since then has put in thousands of hours in administration and fund-raising for the organisation. He has held numerous positions within the local RNLI and has hugely supported their life-saving efforts.
He was elected to both the station and the financial branch committees in 1987 and became the station treasurer when the Hoylake and West Kirby Lifeboat financial accounts merged in 2005.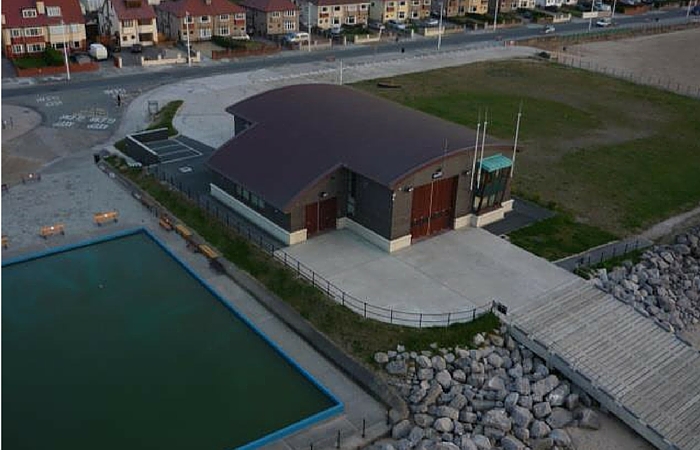 He continued in this role until he took over the position of Chairman of the Hoylake and West Kirby Lifeboat Management Group in 2011.
James was Treasurer for the appeals to raise funds for the building of Hoylake RNLI's magnificent lifeboat station and for the funding of her new high-tech Shannon Class lifeboat, achievements of which he is justifiably proud.
In recognition of his achievements, the RNLI awarded James their Silver Badge in 1999 and the Gold Badge in 2011.
James said: "I have really enjoyed being involved with the lifeboat service and I am proud to have played a small part in what has been a very exciting time in the history of the lifeboats in Hoylake and West Kirby."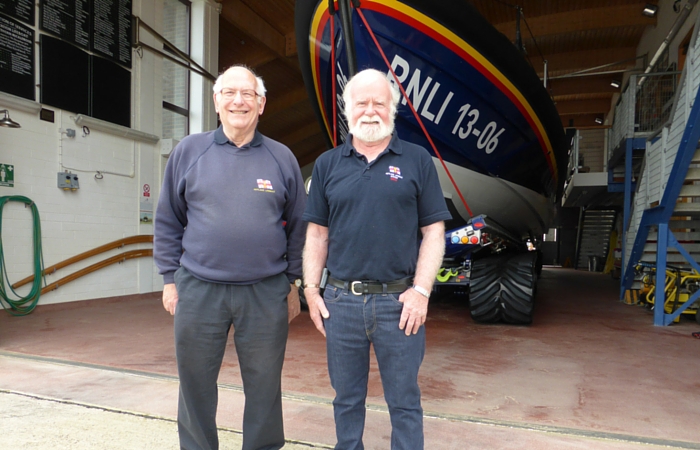 James attended countless rallies, collections and other speaking events over his RNLI career.
Well-known in his public speaking role as chairman, he has never been shy to take on more humble but vital tasks, 'bucket-rattling' and counting the pennies at open days for the charity.
Andy Dodd, Coxswain of Hoylake Lifeboat said; "James is a true gentleman in all his dealings with the crew and officials. He has always strived for only the very best for Hoylake and West Kirby Lifeboats and will be greatly missed by everyone.
"We'll be very sorry to see him retire but on behalf of all the Hoylake crew he has our sincere best wishes and grateful thanks for a job well done."

John Curry was a serving Liverpool Marine Pilot when he had his first "shout", answering the call to a maroon for West Kirby inshore lifeboat in March 1970.
The following year he enrolled as a crew member with the West Kirby boat and served there for twenty years. In November 1991 he was awarded the RNLI's Long Service Badge.
He was involved in many rescues, most notably being part of the crew for the rescue of two men, whose canoe had capsized close to Hilbre Island on the ebb of a very high tide in the early spring of 1980.
On his birthday in May 1991 John enrolled with the Hoylake Lifeboat Station as a Deputy Launching Authority, standing down from his duties at West Kirby that November. Soon after arriving at Hoylake he also became their Lifeboat Press Officer.

In April 2001 he took over as Honorary Secretary of Hoylake Lifeboat, a title which was soon to change to Lifeboat Operations Manager.
John said; "I've been fortunate, not only to have been involved in rescuing lives at sea, but also in bringing the station into the 21st century with the planning and building of the superb new lifeboat station at Hoylake. I am immensely proud to have been able to accept the revolutionary Shannon Class lifeboat at Hoylake on my watch."
John is delighted to be continuing his service with the RNLI in his new role as chairman of the Hoylake and West Kirby Lifeboat Stations.
"Being involved with the lifeboat is a very rewarding way of life. I feel privileged to have been involved with saving lives at sea and relish the opportunity to continue this commitment in a different role."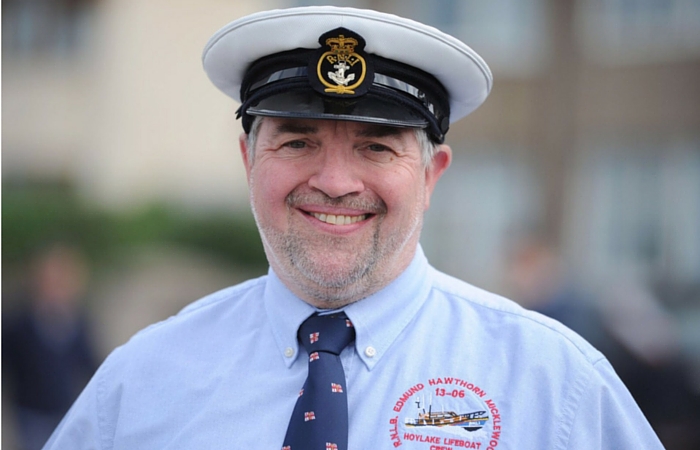 Former Coxswain Dave Whiteley, who will succeed John as Lifeboat Operations Manager, said; "John has never failed to give his very best for the station and the crew at Hoylake. His dynamism and never-failing enthusiasm throughout all his years of service have been inspirational. Thank you John!"
An RNLI spokesman said: "The RNLI is dependent on volunteers like James and John who work selflessly, often behind the scenes, to keep the charity and its vital work running smoothly."