DWP workers based in Great Western House, Birkenhead have raised more than £4,500 to send members of the Hoylake Wildcats basketball team to the Special Olympics.
The cheque was presented to the Hoylake Wildcats on Tuesday (May 17) after the basketball team, which consists of players with learning difficulties, completed their arduous training at Bidston Tennis and Leisure Club.
Jon Spindler, coach for the Hoylake Wildcats and a support worker for people with learning disabilities, originally started coaching one athlete. Three years later the team has grown, and ten of the athletes he trains will compete at the Special Olympics in Sheffield in August 2017.
He said "We are so pleased as this generous donation means the financial side of taking the athletes to the Olympics isn't going to be a problem. It gives the guys the chance to proudly represent their club."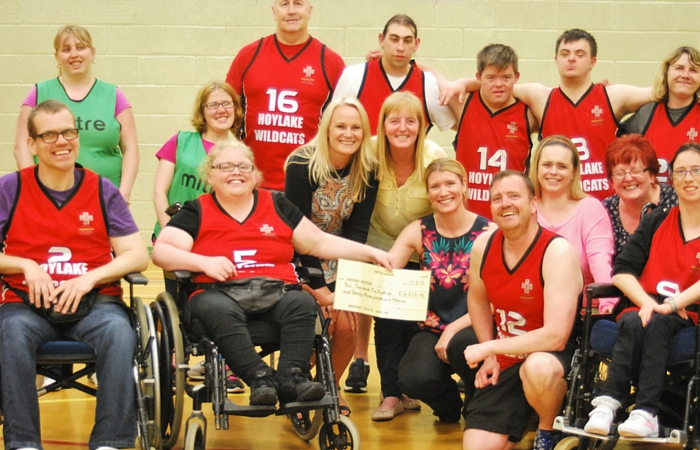 Debbie Woodfin, a DWP member of staff, said that they regularly support charities, but this year, they wanted to support a small, local charity. She said: "We came and met the team and fell in love with them."
Jackie Sutton, another worker, said: "To be fair, we hounded our fellow workers. We did Easter hampers as raffles, auctioned Everton and Liverpool signed shirts, sold pies supplied by a local butcher, and sold cakes."
Trish Smyth, 26, who plays for the Hoylake Wildcats said: "I'm made up and excited about the Olympics. I've met some lovely friends."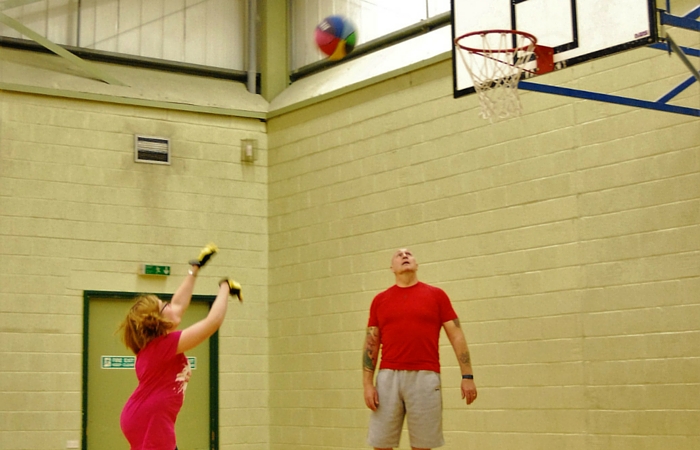 Elaine Morris works for the Special Olympics in the Merseyside region. She explained that the Special Olympics are designed to develop sporting and social skills.
She said: "Jon helps the players achieve these goals within sporting events and engages them in meaningful competition. The DWP workers have been very driven and committed fundraisers and we are very happy the Hoylake Wildcats will be able to compete at Olympic level."