TV chef Simon Rimmer dropped into his new pub in West Kirby today as work nears completion on the £1million renovation.
The Viking Pub & Bakehouse, on Blackhorse Hill, is due to open to the public at the end of June after undergoing a dramatic facelift.
The pub is part of the Flying Pig & Lobster group, of which Wirral-born Simon is a director along with his friends of 26 years, Roy Ellis and Neil McLeod, who both founded the hugely successful Revolution chain of vodka bars.
The trio also own the renowned, The Elephant Pub & Bakehouse, in Woolton, in Liverpool.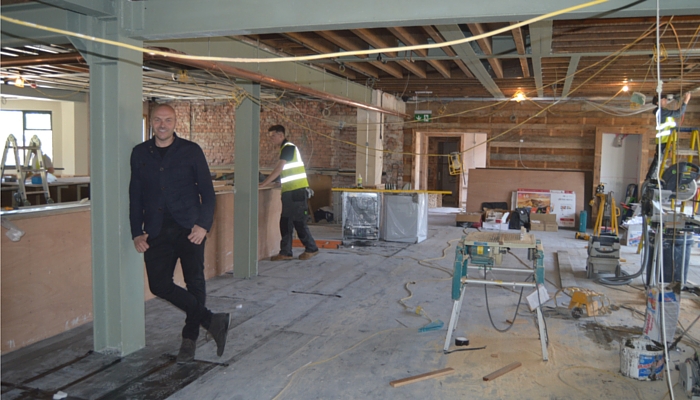 Simon, who presents Channel 4's Sunday Brunch, said he is not just another famous face putting his name to a restaurant.
He said: "I am really hands on. This is my business, I am not just the face of it, I've remortgaged my house to do this.
"I spend a lot of time at The Elephant and I plan to do the same here.
"We chose West Kirby because myself and my business partners are all based around this area and we wanted to be only an hour away in case we are needed on site."

Simon, who grew up in Wallasey, also has lots of happy childhood memories of visiting West Kirby with his family.
He added: "When I was growing up, our favourite restaurant as a family was a Spanish restaurant opposite the swimming baths. We would always go there for any family celebrations.
"When I got a bit older, I'd come into West Kirby with my mates for a posh night out and we'd go to The White Lion. There were always better looking girls in West Kirby!"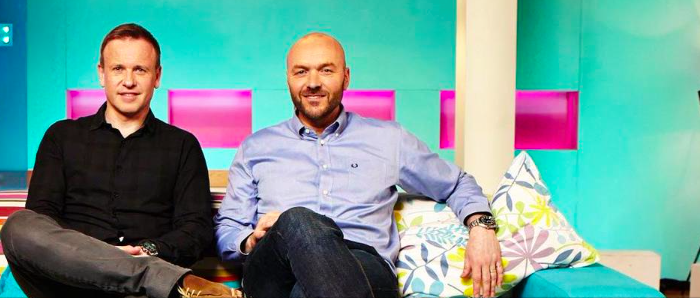 Simon and the team from The Viking have just returned from a research trip to Vienna and the Czech Republic.
He said: "We were invited by Budvar as we are going to be the first pub outside London to serve tanked beer direct from Budvar.
"It is not put in barrels but put straight in a tanker at the Budvar brewery and then driven direct here to The Viking. Because there are less processes involved, the beer is much purer and tastes better.
"We're also serving a lot of local produce, including beers from Brimstage Brewery and produce from Claremont Farm and Wirral watercress.
"We want to be a proper community pub."
Although Simon and his business partner Neil both grew up in Wallasey and were in the same year at school, they didn't actually become friends until they were in their twenties.
In 2013, they joined forces with Roy's business partner Neil McLeod, to take over The Elephant pub, which they transformed from a tired, unloved pub into a popular, award-winning venue.
They are now hoping to recreate their success with The Viking.
Simon, who also runs Greens, in Didsbury and Earle, in Hale, added: "The Viking is our second pub but we'd like to have 8-10 over the next few years. We learnt a lot from The Elephant and we want to get everything right at The Viking before we start up another one.
"We'll see what happens and when the time is right, we'll start looking."
The Viking Pub & Bakehouse is due to open to the public on June 27th.