Firefighters spent over six hours tackling a large gorse fire at Grange Hill in West Kirby.
The fire service received multiple calls from members of the public after the fire broke out near to the war memorial just after 3pm yesterday.
Much of the plant life surrounding the memorial appears to have been destroyed in the fire, which caused smoke to billow over West Kirby for many hours.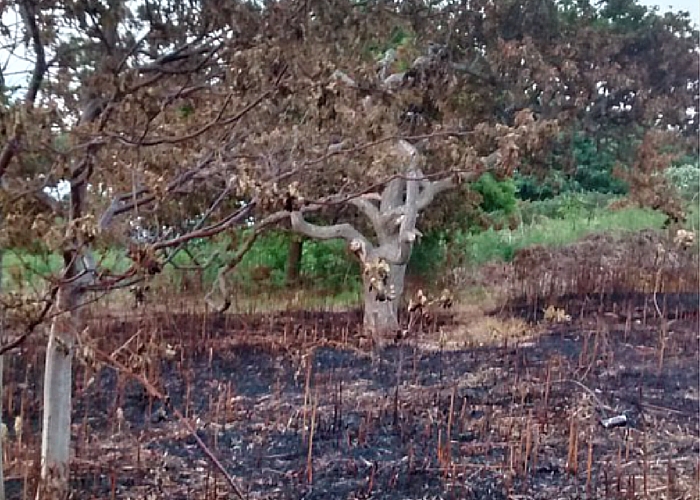 A spokesman for Mersey Fire & Rescue Service said: "Firefighters were called to a large gorse fire on Grange Hill , Lang Lane, West Kirby today at around 3.00 pm.
"Two fire engines attended initially but this was increased to four as the scale of the fire became evident.
"Firefighters tackled the fire across a 200 metre area with two large main branch hoses and beaters. The fire was out by 7.20 pm, however, firefighters were still at the scene at 9.00 pm damping down to ensure the fire did not reignite."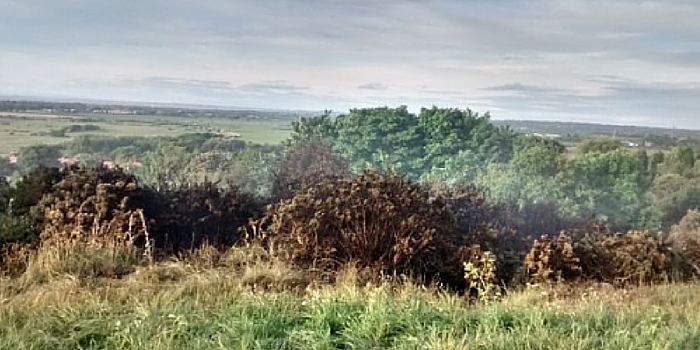 Grange Hill occupies the north-western end of the sandstone ridge, which rises behind West Kirby. From its summit there are spectacular views of the River Dee to the Welsh hills beyond and across the Mersey Bay.
The summit is capped by the War Memorial, was designed by British sculptor Charles Sargeant Jagger, who also designed the Royal Artillery Memorial, at Hyde Park Corner in London, commemorating the service men who died in the two World Wars.