A yachtsman was rescued in the early hours of this morning after getting into difficulties off the coast of Hoylake in bad weather.
The 9.4 metre boat, 'Michette', was travelling to Liverpool after been anchored overnight off the coast of Hilbre Island when it encountered poor weather conditions.
The yachtsman contacted the coastguard for assistance and Hoylake Lifeboat was launched just before 5am.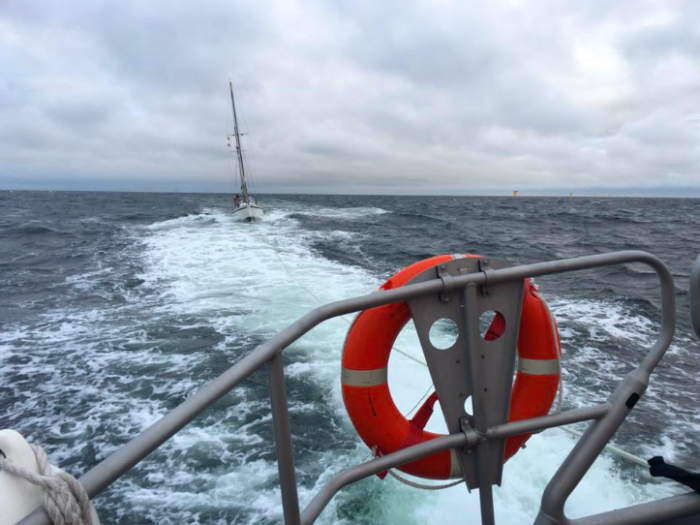 No-one was injured during the incident and the boat was towed by the lifeboat to moorings at Tranmere.
Crew member Dave Mackenzie, said: "The yachtsman was very competent and well-equipped. He made the right decision to call for assistance early.
"We were able to come to his aid rapidly and help him before the situation deteriorated and became much more serious."