Calday Grammar School pupil Christopher Salmon tragically died from a  rare streptococcal infection in February 2009, aged just 15.
His parents, Julie and Rich Salmon, wanted to do something positive and creative in his memory so in 2010, they launched the Chris Salmon Poetry Extravaganza.
Last year, the competition, which is run in conjunction with Wirral Libraries, attracted over 750 entrants from poets aged between 4 and 94.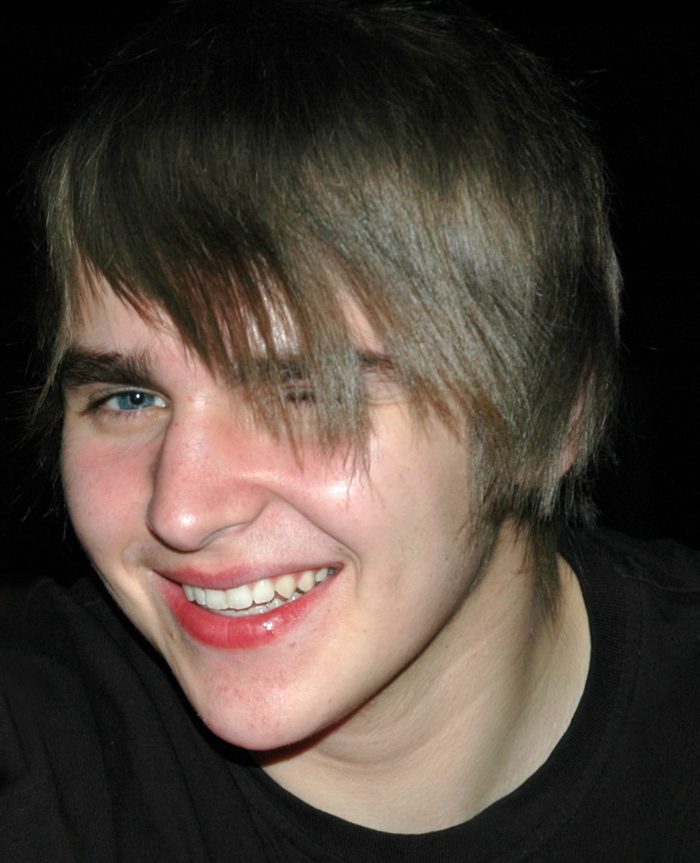 The theme of this year's competition is "Space" and the competition is open to Wirral adults and students of all ages.
Chris's parents Julie and Rich Salmon said "It is wonderful to be able to do something positive and creative in Christopher's memory which captures the imagination of so many talented people.
"We decided upon the theme of "Space" after seeing this year that British Astronaut, Tim Peake, had inspired so many  people with his live broadcasts from the International Space Station. We hope that everyone is moved to write about the wonders of the Cosmos."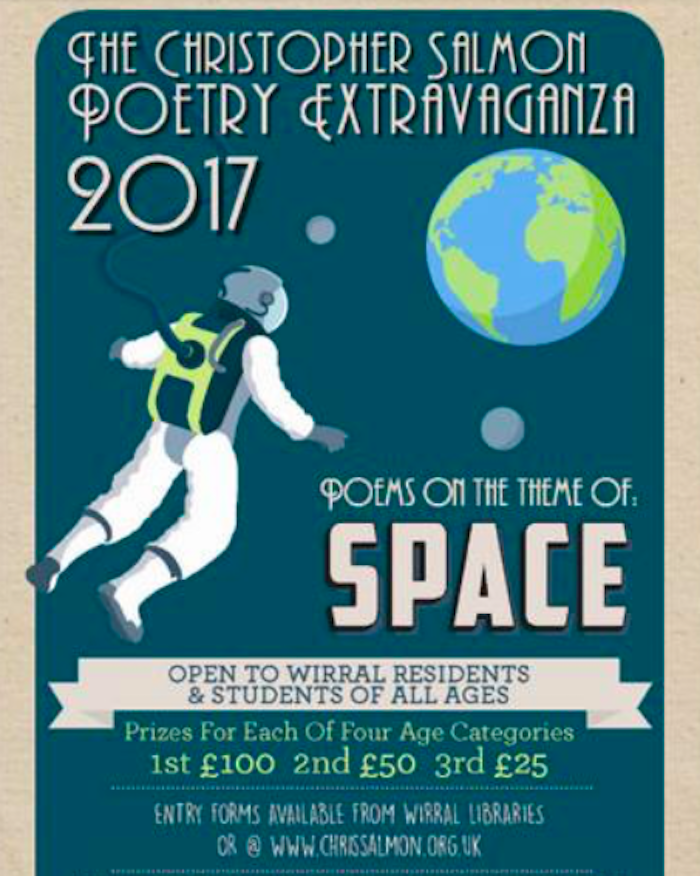 Cash prizes will be awarded to both winners and runners up in each age category and they will be invited to attend a workshop and awards evening hosted by a renowned local poet.
The overall winner aged 18 or under will become Wirral's Young Poet Laureate for the following 12 months.
The Christopher Salmon Foundation was set up in 2009 and has so far raised over £48,000 in Christopher's memory.
Further details can be seen on the charity's website www.chrissalmon.org.uk.
Full details of this year's competition and official entry forms are available from all Wirral libraries and on the charity's website.
.