Three Olives has announced it is to close after only five months.
The licensed cafe and deli, in Grange Road, opened its doors in West Kirby on the site of the former The Abbey pub in May.
It was the much-anticipated new venture from the team behind Hoylake's Little Deli and the owner of The Abbey and Irby Mill pub, in Greasby, Sarah Johnson and Andy Cockram.
In a statement on their Facebook page, Sarah and Andy, said: "Yes it's true I'm afraid tomorrow (October 8) will be our last day of trading.
"The end of a short era for The Three Olives. Thank you to everyone who have supported us during this time. Many thanks."
Many customers expressed their shock at the closure the popular venue.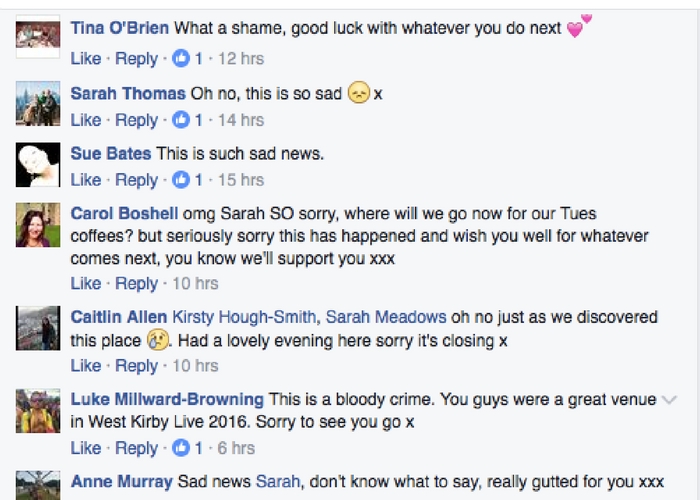 The menu included breakfast dishes, sandwiches, salads, platters along with a selection of pies, cakes and pastries. There was also a wide range of wines, beers and spirits.
The Abbey, which was previously the Rock Lobster bar, opened in April 2015 as a cask ale & craft beer pub. It closed its doors in February 2016 after its business rates were significantly increased due to a reclassification as a pub.
The Little Deli, on Market Street, in Hoylake, closed its doors in January after 4 years trading.