Rail users are being warned to be prepared ahead of major disruption to the Wirral Line this January as essential engineering work is carried out.
Train services between West Kirby and Liverpool will cease at Birkenhead North for six weeks from January 3 as the first phase of work gets underway.
Trains will only run every 30 minutes in the West Kirby lines and are likely to be subject to timetable alterations.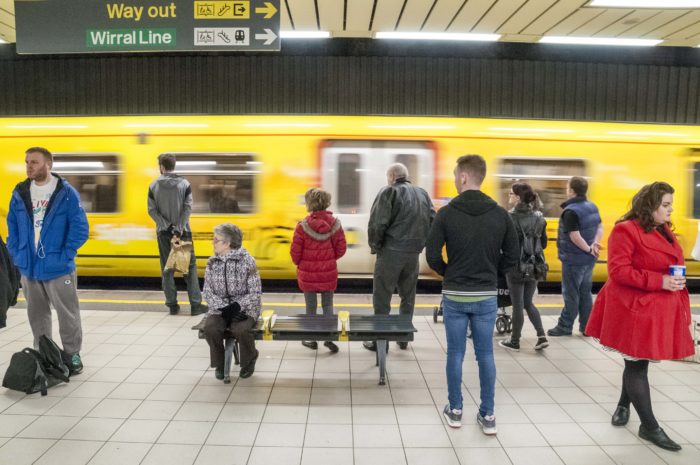 Travel bosses are asking train commuters to take rail replacement bus services or the Mersey Ferry rather than switch to their cars, over fears it could bring the Mersey Tunnels to gridlock.
The work will be carried out in three phases, starting in early January 2017.
Phase 1
From Tuesday 3 January 2017 till Sunday 12 February 2017, there will be no Wirral line trains beyond Birkenhead Central and Birkenhead North towards Liverpool.
Phase 2
From Monday 13 February 2017 till Monday 29 May 2017, Wirral line trains will run as far as James Street on weekdays. At the weekends, trains will run only as far as Birkenhead North and Birkenhead Central, as in phase 1. However, on bank holidays weekends, and the Saturday of the Grand National, they will run to James Street.
Phase 3
From Tuesday 30 May 2017 till Sunday 18 June 2017, there will again be no Wirral line trains beyond Birkenhead Central and Birkenhead North towards Liverpool.
Important Travel Information from Merseyrail
Trains will not run around the loop line.
If you travel on the New Brighton or West Kirby lines, trains will run every 30 minutes. Six car trains will run when possible to maintain the number of seats available.
To minimise the impact work has on your journey:
Express rail replacement buses will run directly between Birkenhead and Liverpool providing a speedy service.
Work will be partially suspended for the Grand National Festival, Easter and May bank holidays.
Valid cross-river rail tickets will be accepted on all Mersey Ferries.
In Liverpool city centre, valid rail tickets will be accepted on the 10A bus service.
Cross-river bus services will be strengthened.
A dedicated social media team will provide up to the minute travel information. At stations, staff will ensure you catch rail replacement services as quickly as possible.
Passengers with special transport needs will be assisted.

Please consider this advice when planning your journey:
Do not drive at peak times, the Mersey tunnels and surrounding roads can accomodate additional buses but will not cope with an increase in cars without causing significant congestion. Leave more time for your journey and avoid travelling at peak times when possible.
Speak to your employer about whether there is flexibility in working times. Or you could make the most of restaurants, shops and leisure activities before you travel.
As well as finding all of the information for planning your journey during Wirral loop line track renewal on the website, you can also download the Passenger Information Booklet here.