The Hoylake lifeboat was called out last night to rescue a 46 tonne catamaran which broke down near the Mersey Bar.
The high speed vessel, the Dalby Humber, was carrying six people who had been working on the Burbo offshore wind farm extension when it lost propulsion in one of its twin engines. The catamaran was struggling to manoeuvre, and raised the alarm with the UK Coastguard.
The crew were paged at 7.16pm last night, and launched their lifeboat, the Edmund Hawthorn Micklewood, within twenty minutes. The lifeboat made good speed and reached the catamaran, near the entrance to the buoyed channel of the River Mersey, in less than half an hour.
They took the 21 metre catamaran under tow, and took it to Langton Lock, where it entered the dock system for repairs.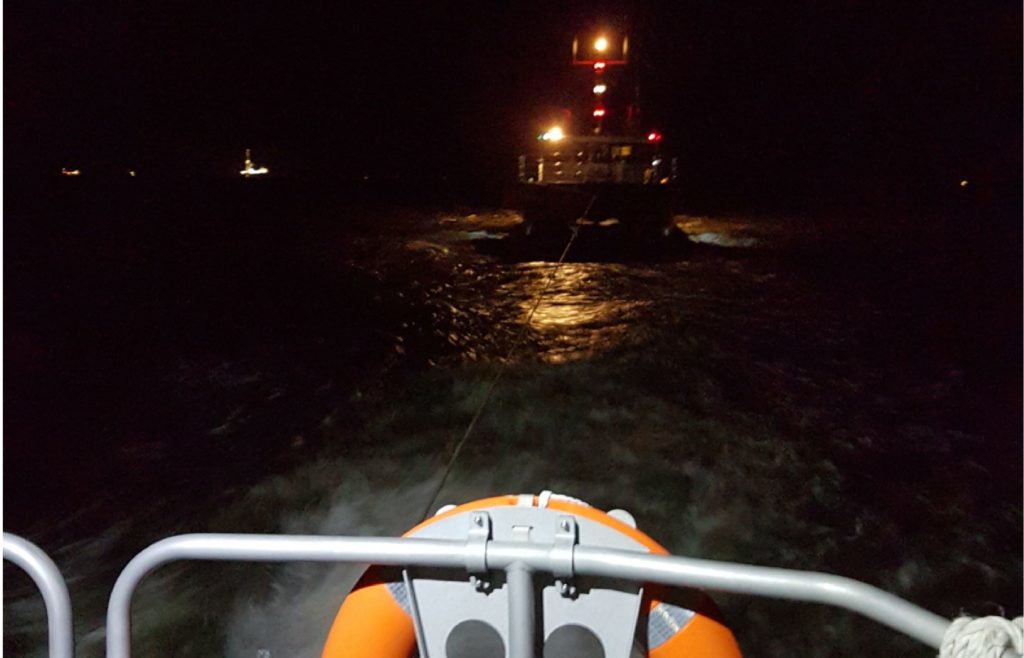 The lifeboat was secured alongside the catamaran and was able to manoeuvre the much larger craft onto a berth in the dock. Members of the local Coastguard Rescue Team assisted on the dockside.
The lifeboat returned to the beach at Hoylake at 1.45 am this morning and was pulled back across the sand bank to the station. The crew and shore crew then washed her down and refuelled her, leaving her ready for her next service at 3.30 am.
Lifeboat crewman Dave Crozier said; "This is just one of the situations which we train so hard for week in and week out all year in all weather. Jobs like this make all that time and effort worthwhile.
"It has been a long night but as RNLI volunteer crew we all feel privileged to be able to serve the community at times like this."