A man walking his four dogs had to be rescued by the Hoylake RNLI hovercraft today after getting cut off by by the rising tide on a sandbank off Meols.
The man was walking on the far side of a gully which was rapidly filling with water on this afternoon's rising tide, an RNLI spokesman said.
"He was unfamiliar with the local area and had not appreciated the speed with which the incoming tide filled the gully, preventing him from reaching the safety of the embankment," said the spokesman.
The coastguard service was alerted by a member of the public who had spotted the man getting cut off, and raised the alarm with Hoylake RNLI at 1.42pm.
The volunteer RNLI crew was scrambled, and launched the hovercraft at 1.55pm, heading along the coast to reach the trapped man and his dogs just two minutes later.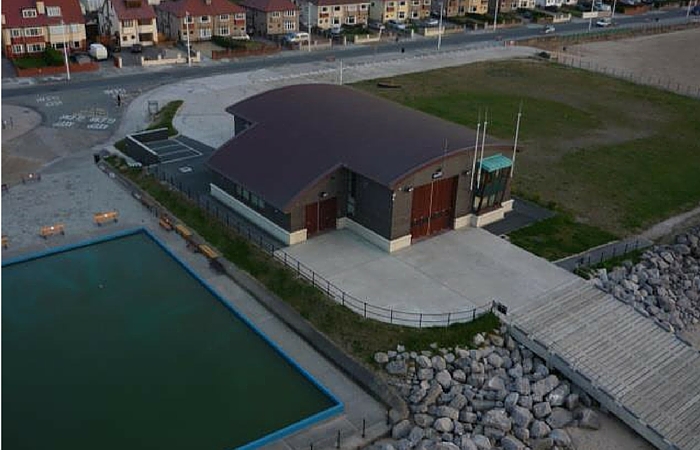 "The crew of the hovercraft were able to pick up the gentleman and his dogs and carry them safely to a nearby slipway where they were met by local Coastguards who ensured that he was not in need of any medical attention and offered safety advice," said the spokesman.
RNLI Crewman Harry Jones warned: "The sandbanks can look very inviting to walkers but please be aware that they are also extremely dangerous on a rising tide.
"The water can come in along gullies faster than a person can walk. Please check tide times before venturing out on to the banks."
The hovercraft returned to station at 2.15pm, where it was washed down and prepared for service.