If you are still searching for the perfect gift for Father's Day, then look no further.
We have gathered together our pick of the best gifts from local businesses
Cleancut Wood
Cleancut Wood makes beautiful, personalised gifts and engraved oak products. It is run by local couple Stuart and Rosie Treasurer, who the eagle-eyed among you may just recognise from Grand Designs last year.
Solid Oak Organiser Tray (current RRP £79, normally £99) Free UK delivery.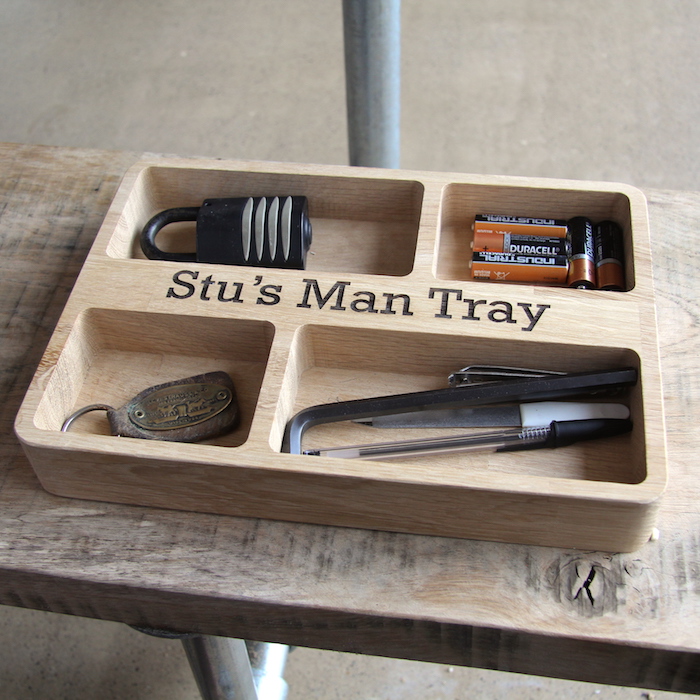 Who doesn't need a little tidying now and then? Perfect for watches, keys, change, phones – anything that normally gets piled on a table.
This is one of the most practical and useful gifts you could give any man – husband, father, grandfather or son!
The tray can be personalised with a name in large type across the middle of the box, font options can be seen in the product listing on our website www.cleancutwood.com. The size is approx 28 x 20cm and 4cm thick.
Also available on our site are lots of other personalised gift ideas, from wooden bottle openers to photo frames, from cutting boards to slate drinks coasters, all with free UK delivery.
Matt Thomas Print (£19.99, A4 print) Free UK delivery.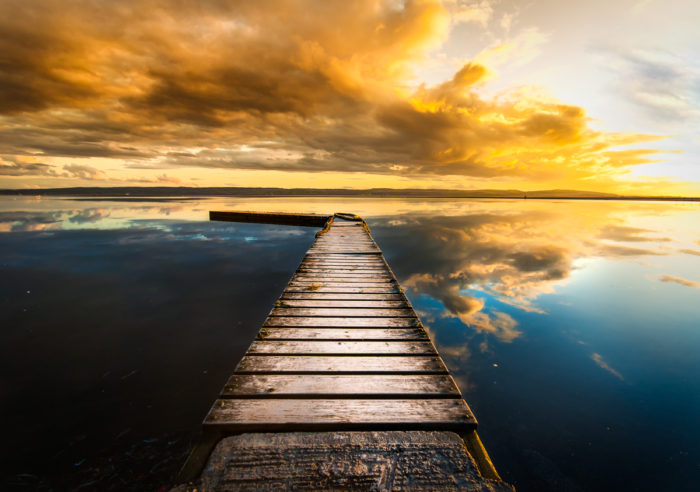 Matt is an editorial and lifestyle photographer based in West Kirby and working throughout the UK and published worldwide.
At home, Matt has produced a limited selection of prints of our home town and the surrounding North-West. You can order prints framed, mounted and packaged ready to be gifted.
Matt's work is available to order at http://www.mattthomas.co.uk/buyprints/ with a small number of prints available at Nine Leaves Tea Shop by Hoylake train station.
Seagrass Studio
Seagrass Studio Gallery, in Acacia Grove, is a treasure trove of paintings, jewellery, prints and trinkets, run by established artist and therapist Jo Smith.
There is something for everyone's pocket – cards from £2 to paintings worth several hundred pounds.
Limited edition Giclee print, by Jo Smith, called View From Thurstaston, on fine art paper (£25, approx 28cm x 28cm)

Wirral Candle Company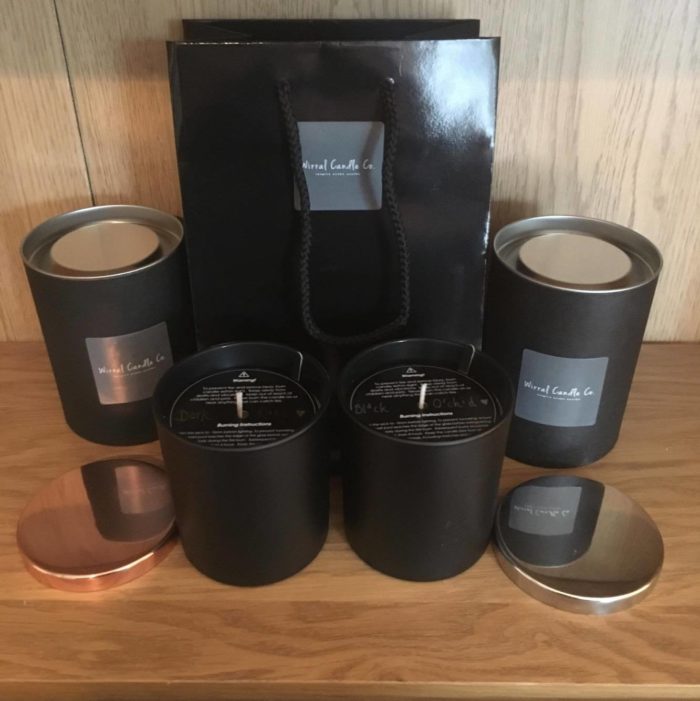 30cl/225g. Made with 100% natural soy wax and a natural cotton wick from £12.50 with free Wirral delivery.
Wirral Candle Co. supplies 100% soy wax candles that aim to inspire, evoke and soothe.
Pick from various scent ranges including 'Inspired By…' based upon Wirral's best loved landmarks such as Rock Pool inspired by crabbing at West Kirby Marine Lake or Evergreen based upon walks in Royden Forest.
But candles aren't just for females albeit they are the predominant purchasers. I have created an alcohol inspired range called 'Fancy a Tipple?' That includes 'A Shot of Drambuie' and an aftershave scent that is reminiscent of 'Black Orchid' by Tom Ford.
These come in a luxury black matt glass jar with bronze, gold or silver lids. So, put on your favourite song or film, pour a drink and light the candle- the perfect way to unwind this Fathers Day.
Gemma's Pet Pictures
My name is Gemma Lakin and I am an Illustrator from the Wirral, with a BA (Hons) degree in Graphic Arts and Design.
I have always been a lover of animals, so I combined that with my passion for drawing and design, and Gemma's Pet Pictures was born!
My custom pet portraits make a great personal gift (from £50) and I now have a brand new option for "mini" portraits if a larger one isn't in your budget (from £35).
If it's a card you're after, this one is perfect for a dad who loves dogs (£3).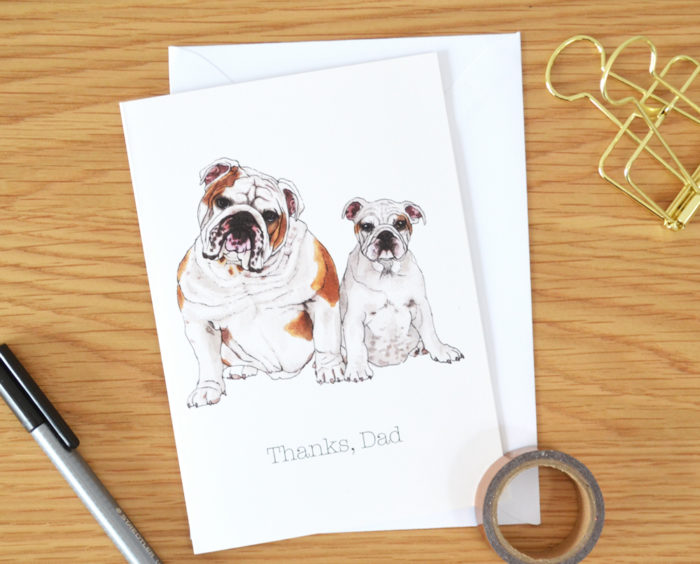 For the dads out there who are keen bird watchers or love a particular animal, I have a wide range of prints for you to choose from, and they can also be personalised to make an extra special gift (from £10).