A group of cyclists who cycled across four countries in four days have raised over £18,000 in memory of a remarkable Caldy teenager.
Jack Hussey, 19, sadly passed away last year from a rare form of cancer called soft tissue sarcoma.
His father Ged, and seven other team members of Team Jack cycled from London to Amsterdam last month.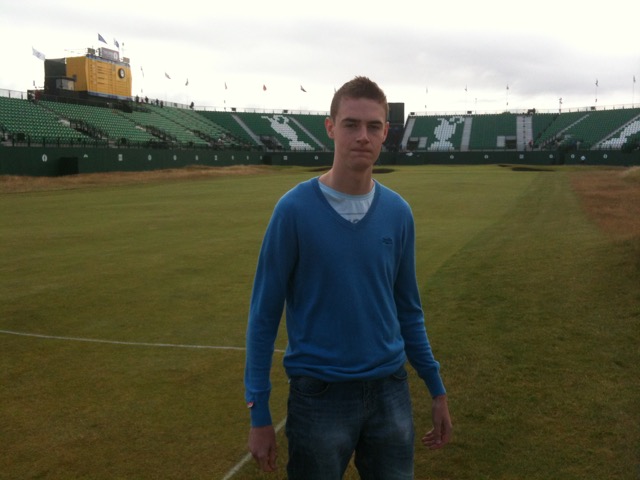 During his treatment, Jack, a former Birkenhead School pupil, raised £27,000 to fund scientific research into the rare cancer which affected him.
Thanks to the continued efforts of his family and friends, that fund has now grown to an incredible £75,000.
Ged said: "Jack lost his brave fight for life in July 2016, but before he did, he started fundraising for Cancer Research in the hope that the research might help other young people in the future.
"Treatment options for this type of cancer are limited and have remained largely unchanged in over 40 years.
"Every penny raised will go to the research team working on a project at Newcastle University who are trilling a new drug for Jack's illness.
"This is the third project that Jack has supported. These projects show real progress in the fight against cancer in young people."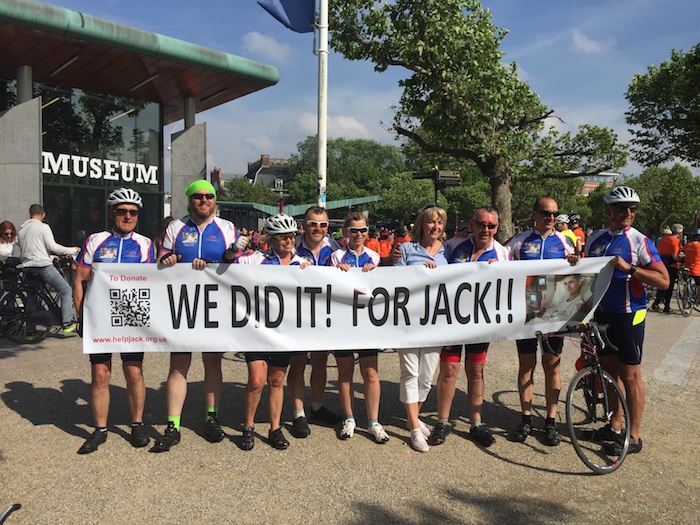 Sean Kirkby, from local property developers Blueoak Estates, also took part in the ride, said, "It was an incredible experience albeit very tough particularly the 4000-feet plus climb on the first day."
"I met many people from all walks of life who have been affected by cancer. The generosity and support of friends and colleagues was overwhelming and the money raised far exceeded our expectations."
If you would like to make a donation, please click on the link https://fundraise.cancerresearchuk.org/page/myprojects/jacks-making-a-difference