Free courses are being offered to West Kirby's fledgling entrepreneurs to help boost their survival chances.
The 'Boost Your New Business' interactive programme will run for two days each month, starting this month, until November.
The scheme is aimed at the recently self-employed who are looking at ways of boosting their businesses.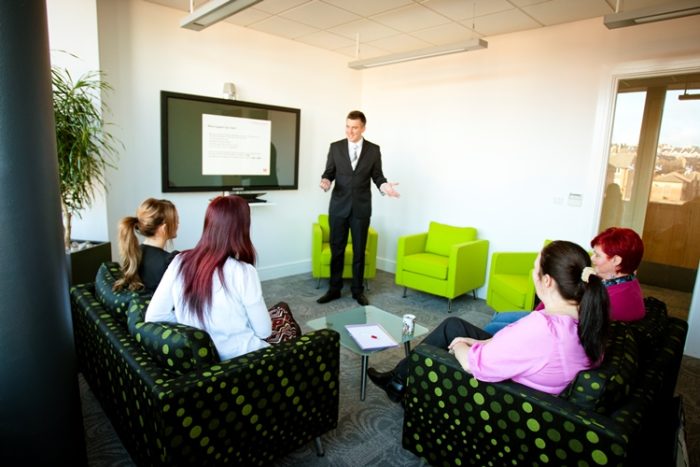 During the two-day course new business owners will be given help to carry out a simple business review, and to build a strategic marketing and action plan to help them avoid the pitfalls that make starting a business from scratch so tricky.
The latest figures from the Office of National Statistics showed that the death rate for small businesses in the UK between 2014 and 2015 rose by 2.1% from 247,000 to 252,000, a death rate of 9.4% of small firms.
However, completing a range of tasks during the two-day course will help business owners secure their future and to thrive beyond their first year of trading.
These tasks include reviewing business plans, checking time budgets, carrying out an updated SWOT (Strengths, Weaknesses, Opportunities, Threats) analysis – often regarded as the small business owner's secret weapon – as well as gaining knowledge of how to use marketing analytics.
The course also includes looking at the common issues or challenges facing new businesses, and how to use SMART (Specific, Measurable, Attainable, Relevant and Time-based) measures to save time and resources,
It is intended that by the end of the programme, participants will be much more goal-focused and have a clearer understanding of what is going well with their business, as well as identifying areas for improvement.
Under the Enterprise Hub scheme, any new businesses from the Liverpool City Region, including Wirral, are eligible to apply for these courses.
However, they must have been registered at Companies House, or HMRC, for less than 12 months before assistance is provided.
A two-day programme will run each month at The Women's Organisation's 54 St James Street headquarters, from 9.30am to 4.30pm, on the following dates:
Wed 23

rd

 and 30

th

 August

Tues 19

th

 and 26

th

 September

Wed 18

th

 and 25

th

 October

Thurs 23

rd

 and 30

th

 November
To receive a free place, you can register through enterprisehub@thewo.org.uk, or contact The Women's Organisation on 0151-706 8113. Through the Enterprise Hub initiative, course places are part-funded by the European Regional Development Fund (ERDF).
Please note, you will be required to supply evidence that your business is registered and trading, and less than 12 months old.