West Kirby Grammar School has been named the best secondary school in Merseyside and Halton, in the prestigious Real Schools Guide.
Calday Grange Grammar School took third place in the Trinity Mirror guide, which ranks secondary state school based on a variety of measures including results and teacher-pupil ratios.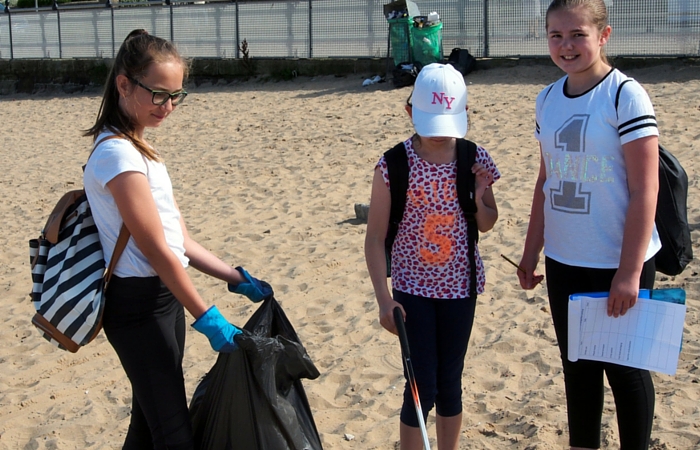 West Kirby Grammar School, deputy head Michael Scott, said: "Whilst WKGS was proud to receive the highest score on the Wirral for progress from Year 6 to Year 11 in 2016, the school places great emphasis on preparing students for the next stage in their lives, whether that be university, apprenticeship or training.
"Students, parents and staff work in partnership to ensure attendance is high, students stay on track to achieve their best and pastoral care is always our primary concern to ensure everyone feels supported; what's particularly pleasing is that our ranking reflects all of this, and more.
"Our students work hard both in and outside the classroom. Just this week, in the middle of the summer holiday, 40 girls have returned from China and several hundred have recently signed up for next year's Duke of Edinburgh scheme."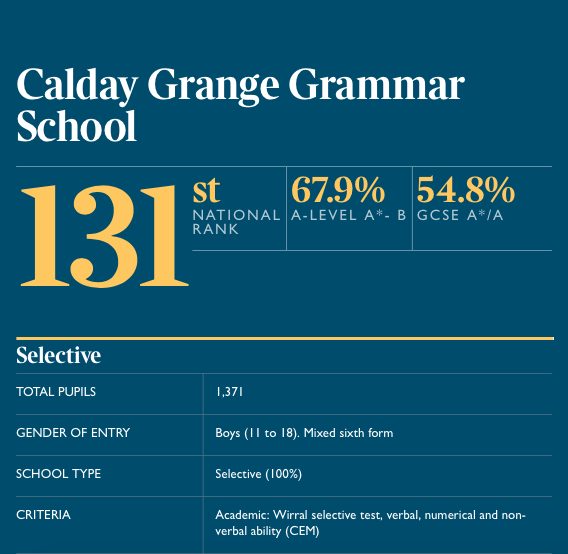 Councillor Bernie Mooney, Wirral Council's Cabinet Member for Children and Families, said: "We are incredibly proud to feature so highly in the Real Schools Guide league table for 2017, and we believe this reflects the tremendous amount of hard work taking place across Wirral schools each year.
"All of our children deserve to be educated in good quality schools, and we are working to ensure that all schools in the borough are rated by Ofsted as 'good' or better by 2020."
This is the latest success for our local state schools.
In November, The Sunday Times ranked West Kirby Grammar School and Calday Grange Grammar School in the top 150 schools in the UK and St Bridget's C of E Primary School in West Kirby, was named the best performing state primary school in the whole of Merseyside.
To view how other schools performed in the guide click here and enter your postcode.