A ceremony took place today to mark the 100th anniversary of the heroic actions of local soldier, Cyril Edward Gourley.
The 24-year-old, from West Kirby, received the Victoria Cross, the highest and most prestigious award for gallantry in the face of the enemy.
On 30th November 1917, Sergeant Gourley was in command of a section of howitzers during an enemy advance at Little Priel Farm, east of Epehy, France, during the Battle of Cambrai.
The battle was so intense that the majority of British gunners were forced to retire their guns. Apart from Sgt. Gourley, who managed to keep firing despite being the target of snipers and the advancing enemy, who were only a few hundred yards away from his position.
He kept up his actions all day until nightfall, when his guns were finally withdrawn.
The 100th anniversary of the battle was commemorated with the unveiling of a plaque at Sgt Gourley's graveside in West Kirkby and a memorial paving stone at Liverpool Parish Church.
Lieutenant Colonel Mike Edwards RA, Commanding Officer 103rd (Lancashire Artillery Volunteers) Regiment Royal Artillery, said: "Along with Wirral and Liverpool Councils, who have enabled this commemoration, the Regiment is honoured to mark this act of valour and recognise all those who have served and still serve in the British Army."
Cyril was born on 19th January 1893 at 6 Victoria Park in Wavertree before moving with his family to West Kirby in 1899 when he was six years old.
He was educated at Calday Grange Grammar School and graduated from Liverpool University in 1913 with a degree in Commercial Science. He went on to work for the Alfred Holt Shipping Line, who owned the Ocean Steamship Company, known throughout the world as the Blue Funnel Line, before joining the Territorial Army in 1914.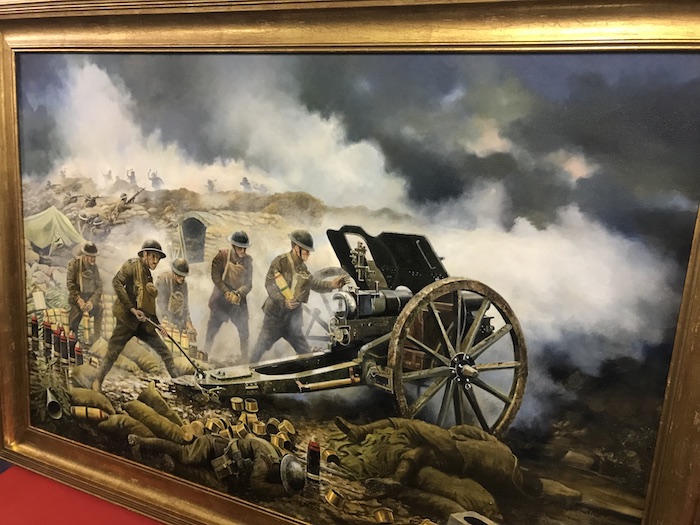 Sgt Cyril Gourley had previously been awarded the Military Medal in September 1917 for conspicuous gallantry in putting out a fire near an ammunition dump.
On 5th January 1918, Cyril Gourley was given a commission as Second Lieutenant in the Royal Field Artillery and he remained with the 55th Division until its disbandment in 1919. He was then appointed as a Captain in 1919, and proceeded home for demobilization with 276th Brigade, Royal Field Artillery, in June 1919.
Post-war, Cyril worked for Lever Brothers, travelling widely to open up new business for the company and in 1925, he moved to Hill Close, School Lane, West Kirby. His house was later renamed Gourley Grange and the Lane was also renamed Gourley's Lane in his honour.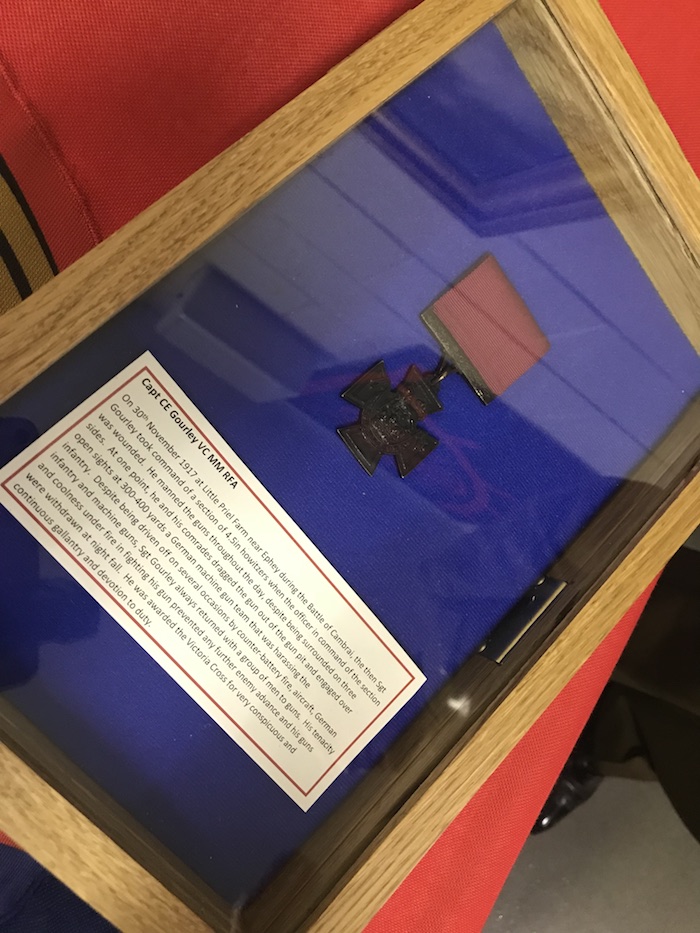 During the Second World War, Gourley was a Firewatcher in Liverpool and then in 1952 he moved to Haslemere, Surrey. He never married and died on 31st January 1982 in Haslemere and was buried in Grange Cemetery, West Kirby.
The Cyril Edward Gourley VC Scholarship is awarded in his honour by Liverpool University to undergraduates from Calday Grange Grammar School, West Kirby Grammar School or the Hoylake and West Kirby area. His VC medal is held at the Royal Artillery Regiment Museum.
The Victoria Cross is the highest and most prestigious award for gallantry in the face of the enemy that can be awarded to British and Commonwealth forces.  In 2014, the UK government launched a campaign to recognise the First World War centenary commemorations and honour those men awarded the Victoria Cross (VC) during the First World War.