West Kirby bike hire scheme Bike & Go is offering every new subscriber a brand new best-selling fiction book worth up to £10 on World Book Day today.
For 24 hours on March 1, each person to take out an annual subscription, which allows up to two bikes at a time to be hired from participating train stations including West Kirby, will receive a new paperback by a critically acclaimed author.
The range of titles to be sent out at random includes The Woman in the Window by A. J. Finn; Eleanor Oliphant is Completely Fine by Sunday Times Bestseller Gail Honeyman, and Lullaby by Leila Slimani.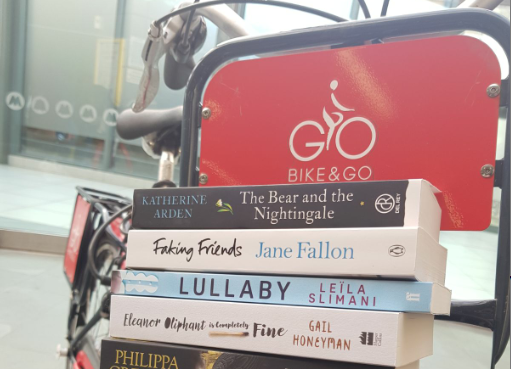 The books are being given away to mark the benefits that reading, like cycling, can bring to mental health, including reduced anxiety, increased self-esteem, and a sense of escapism.
Users will receive their new book through the post and, unlike the bike rentals, they don't have to be returned.
David O'Leary, Bike & Go director, said: "Cycling and reading have both been proven to have a positive effect on health and wellbeing, which is why we've decided to offer this 24-hour World Book Day giveaway to new subscribers.
"Whether braving the cold now, or waiting for the temperatures to rise later, we want to give all Bike & Go users the opportunity to hire a bike, cycle to somewhere cosy, and take some time out to relax with a good book.
"Our users don't even need to return the bikes to the same place. So if they enjoy a bike ride, spend some time reading, then find themselves too engrossed in their book to cycle back again, they can simply leave the bike at another Bike & Go facility and catch the train home, enjoying some added reading time while they travel."
To hire a Bike & Go bike, users simply need to register their card details online, which they can do via smart phones, tablets, or at home, and pay the annual £10 subscription fee. They will then receive a user number via email which will allow immediate bike hire – usually charged at just £3.80 per 24 hours up to a maximum of 72 hours – while they wait for their Bike & Go membership card.