Last weekend was a physically gruelling encounter in Hull for Caldy Rugby Club, ultimately losing 29-24, giving them a bonus point and a feeling of 'what if'.
They endeavoured and they fought in front of a record crowd of travelling support from the club's mini's section. But overturning their relegation-threatened hosts from a twelve point deficit proved a step to far.
Caldy will learn from the six minute period either side of halftime in which three tries were conceded with a one man disadvantage. They will be stronger from it and will build on an otherwise solid and dominant performance.
Caldy dominated for the opening quarter of the match. Rhys Hayes' cheeky up-and-under sparked an early Caldy attack and Ollie Hearn made impressive yards off the subsequent phase, something the Hull defence were tired of dealing with by his 60th minute substitution.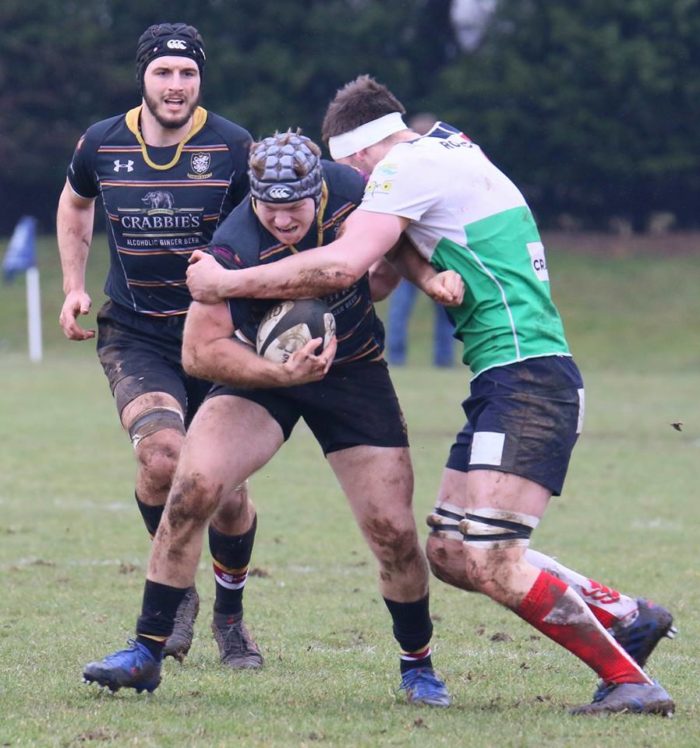 Dominance finally came to dividends after Derek Salisbury squeezed through and pulled off a remarkable offload for the supporting Harrison Crowe to finish off.
The efficiency in which Caldy recycled the ball was a testament to the hard work of the pack and the awareness of Ben Jones, constantly putting Hull on the back foot. Playing proactive rugby led to a Caldy second scored by JJ Dickinson, Salisbury at the heart of it once again.
A sinbin for Jack Collister and three tries conceded in quick succession shows how clinical any team in this league can be, especially with a man advantage. Hull centre Lewis Minikin secured Hull's try bonus point as he finished off a period of brilliant ball carrying and support play.
Caldy's resurgence in the final twenty minutes was catalysed by the substitutions of Stagg, Cross and Otutaha, and the never say die attitude caused a nail-biting finish to the game.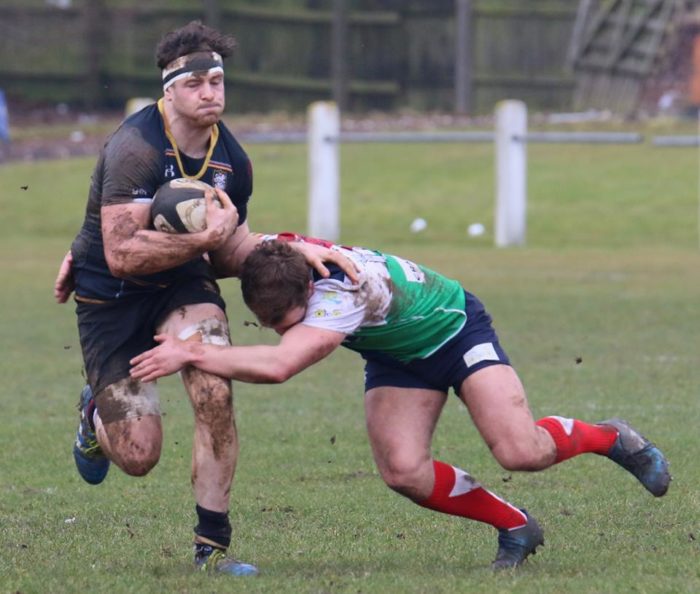 A Gav Roberts try was brilliantly sparked through substitute hooker Ted Stagg, bouncing his first opponent and offloading it to Dickinson whose miss pass found Roberts. Roberts subsequently stepped his man impressively whilst juggling the ball, putting Caldy within five points.
A golden opportunity came from the restart. Quick hands and straight running led to a two man overlap in acres of space. One final pass to complete the comeback. Yet, the pass was slightly behind the receiver, or the receiver had slightly overrun his line. Whichever the reason, the ball bobbled out of play.
Further Caldy pressure was thwarted by an impressive defensive display from Hull and the game finished with the travelling Caldy contingent heading home with one point.