Leading Wirral-based private hospital, Spire Murrayfield has appointed a new director to drive forward its next phase of development.
Philip Oehley will lead the second phase of the hospital's improvements programme, which will centre on enhancing patient experience and expanding clinical services.
Due to complete later this year, the hospital revamp will see the development of new patient rooms, expanded consulting room space and refurbished public areas.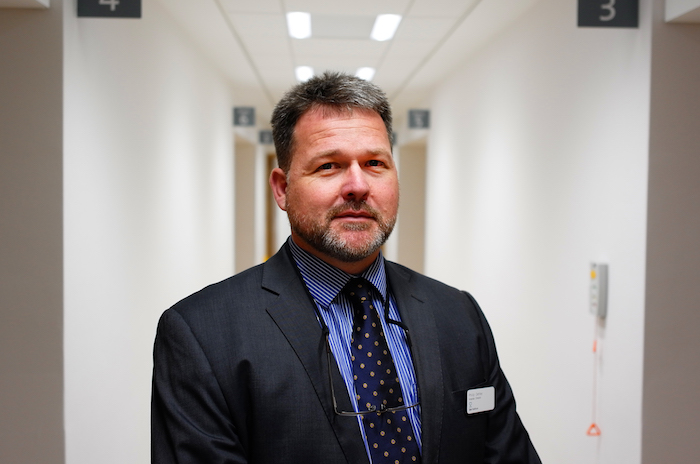 Improvements already delivered as part of Phase One of the programme include a £850,000 advanced MRI scanner, a new £330,000 day care centre and a refurbished theatre complex.
Philip, who is originally from South Africa, wants to see Spire Murrayfield become the "hospital of choice" for patients across the Wirral and greater geography, playing an important role in the local community.
Having spent 10 years working in five-star hotels in his native country, Mr Oehely moved into the health sector in 2001. He transferred to the UK in 2009, where he worked in Basingstoke before joining the team at The Alexandra in Manchester, the largest private hospital outside London.
Philip said: "We are at a very exciting stage in our plans for Spire Murrayfield with major refurbishments ongoing until the end of this year.
"We are delighted with Phase One of the completed work and patients have already been very complimentary of the work undergone to date.
"Phase Two will see the look and feel of the hospital continue to develop. We're also working on improving our business processes, along with expanding the services we offer to patients and bringing in new treatments and clinical equipment.
"The Wirral is a special place and we want to further build on our strong links with the community, starting with a series of free themed drop-in clinics and health days for people to come and learn more about us and talk to our treatment advisers.
"All of the new facilities at Spire Murrayfield are aimed at creating an attractive and positive working environment for our team, as well as a nurturing place for our patients. We want to continually improve our services to provide all patients with high quality healthcare in a clean, comfortable and modern environment.
"I am extremely excited to be at the forefront of these developments and look forward to seeing the hospital achieve our ambition to be 'best in class', providing outstanding services to patients across the region."