The Co-operative Travel branch in West Kirby has closed down.
The store, a long-standing fixture on Banks Road in the town, has had its services transferred to the Thomas Cook branch on Telegraph Road in Heswall.
It shut its doors for the final time at the beginning of May.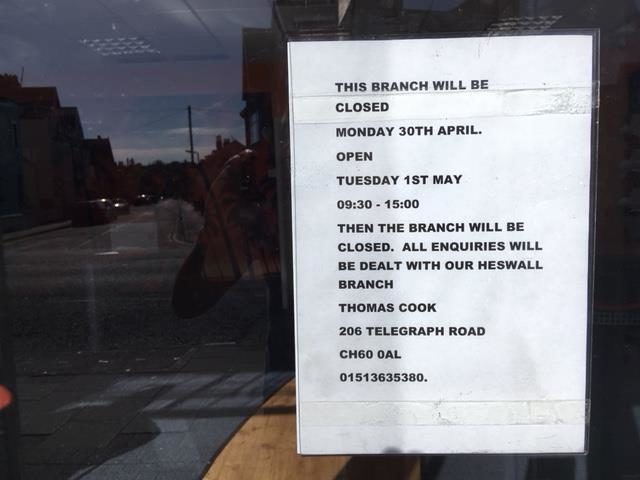 Thomas Cook took over the firm in 2016 and announced plans to completely phase out the Co-operative Travel name on the High Street by November 2018.
The company says the stores it has targeted for closure are mainly "either in close proximity to other stores or located where there is a decline in footfall".
West Kirby retains two travel agents – Global Travel and the more recently opened Hays Travel, both located in The Crescent.