Work to replace a weak bridge near West Kirby station will not start for at least three years, West Kirby Today can reveal.
Bridge Road was made one-way in February 2016, and a weight limit of 26 tonnes imposed, following concerns identified during a routine inspection by Network Rail, which owns the structure.
The restrictions were initially in place for 18 months – but it has emerged that council highways bosses extended it indefinitely last November because there was no prospect of a solution any time soon.
Engineers from Network Rail have now determined that the entire structure needs replacing, with the work scheduled for the 2021-2022 financial year, meaning the one-way system will remain in place for the foreseeable future.
Councillor Stuart Whittingham, Wirral's Cabinet member for highways and transport, told West Kirby Today: "The closure order was extended after it became clear Network Rail, who are responsible for the works, could not complete the repairs to the bridge within the timescale originally hoped. The one-way system is necessary for public safety.
"Council officers have met Network Rail and will continue to urge them to complete the works as soon as possible, after which we will look at reinstating two-way traffic at the earliest opportunity."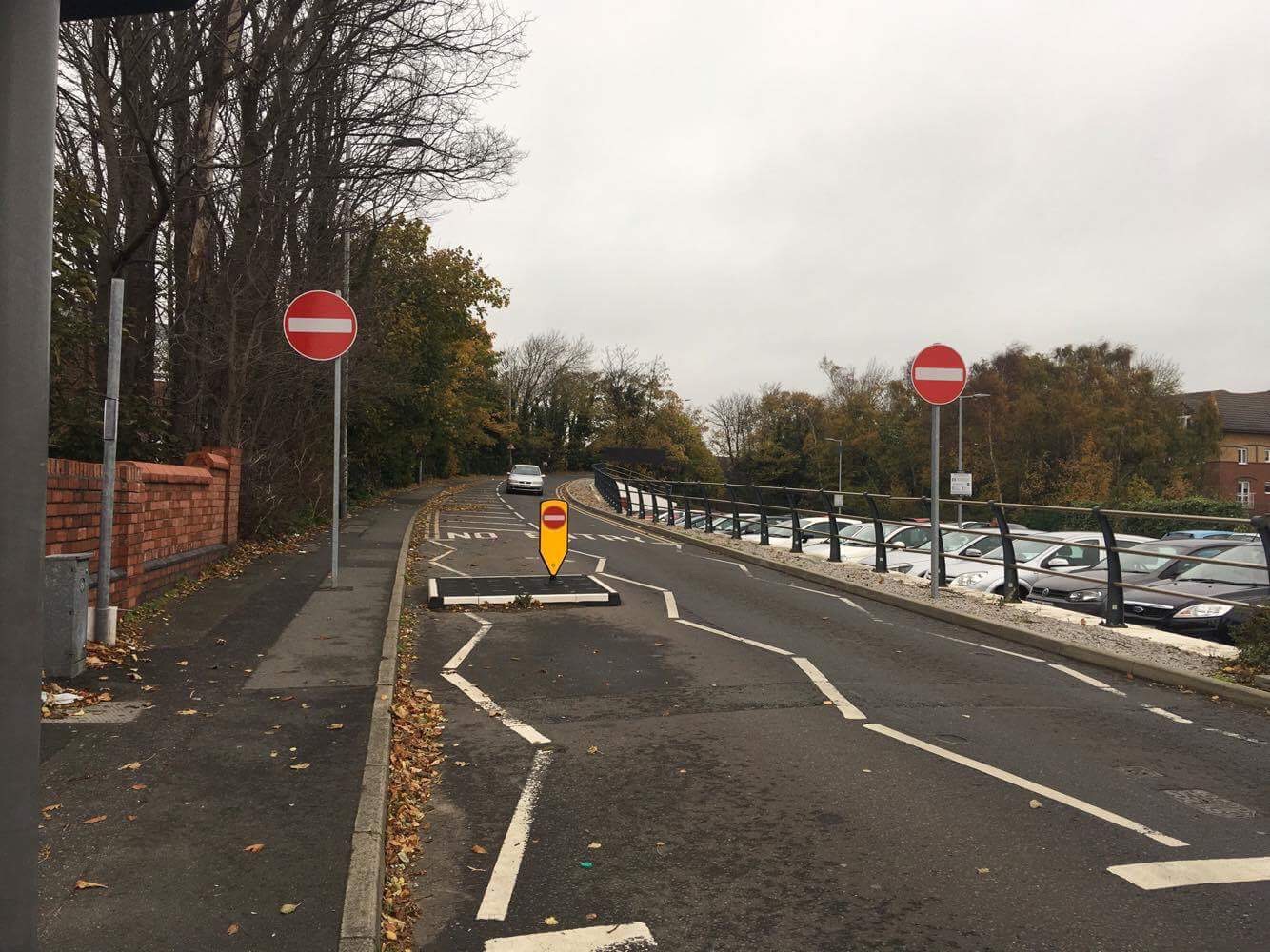 In a statement, a spokeswoman for Network Rail said: "Following a comprehensive review of the site and engagement with the local authority, Bridge Road railway bridge has been scheduled for complete replacement.
"The bridge is due for reconstruction in 2021-2022 as part of Network Rail's Railway Upgrade Plan and until then the current one way system will remain in place."
It is not yet clear what impact the bridge replacement work will have on the thousands of passengers that use Merseyrail services in and out of West Kirby station every day.