The organisers of West Kirby Christmas Lights have issued a stark warning that they face a race against time to find the money to fund this year's festivities.
Volunteers behind the town's annual light up still need to raise £4,000 of the £6,000 needed to pay for installing, repairing, storing, insuring and taking down the bulbs.
They are warning that if they do not raise the cash within the next few weeks, the town will be without Christmas lights this year.
West Kirby Rotary Club are backing the fundraising drive, and Angela Macauley from the organisation said:  "We know what a fantastic community spirit there is here in West Kirby and how important that is for the town's future.
"That is why we are keen to support the West Kirby Christmas Lights team of volunteers in their determined efforts to make sure our streets are festively lit this year, bringing much needed Christmas cheer to everyone in the town.
"Thanks to the extraordinary generosity of local people and businesses in recent years, the West Kirby Christmas Lights team has been able to purchase a magnificent selection of lights.
"Please help West Kirby Christmas Lights to raise the funds needed and provide the finishing touch in helping create a diverse and welcoming town centre this season!"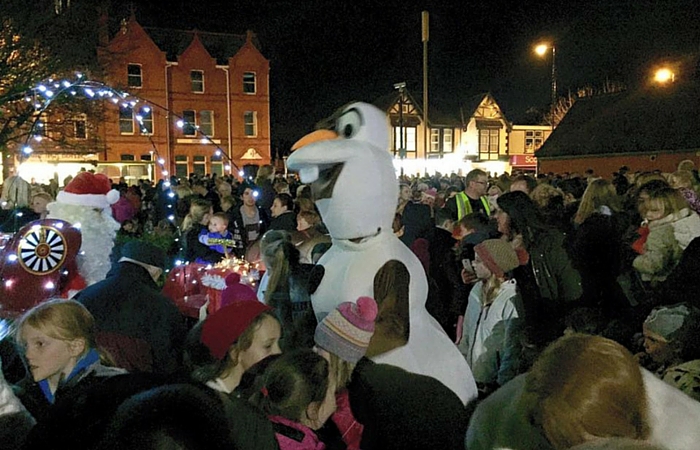 How to donate
Cash and cheque – in collection boxes in shops and businesses in West Kirby
Bank – at the Natwest on Banks Road. Sort Code: 60-23-17 Account No: 77695011
Online -at www.westkirbychristmaslights.co.uk where there is also information about sponsoring a lamppost
Organisers are holding their next meeting at the West Kirby Tap on Thursday 11 October at 7pm – all are welcome.
People wanting to help can also email westkirbylights@gmail.com