Blackheath were victorious against Saturday morning's leaders Caldy who were left to rue the mistakes that cost them the game and sent 'Club' back to London with all five points leapfrogging their hosts in the process.
The first quarter hour of the game was very tight, with both sides finding it difficult to break through two very resolute defences.
Blackheath were first to trouble the scoreboard after Caldy failed to clear the ball in the final phase allowing Elliott Clements-Hill to score the try and add the extras.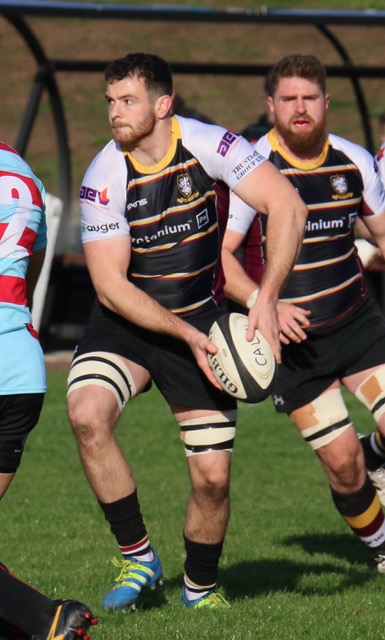 It was the second quarter of the first half before Caldy managed to get into the game when Derek Salisbury crashed over under a pile of players from a successful lineout.
Blackheath with a very pacey forward line extended their lead on 33 minutes when Henry Staff crossed after another mistake from the Caldy backline.
From another successful lineout minutes before half time Caldy got back into the game with their best move of the afternoon being finished off by Luke Hibberd.
Ted Stagg gave Caldy the lead just after the break with another try involving the majority of the team.
Another mistake allowed Foster to run half the length of the pitch and score under the posts to give Blackheath what turned out to be an unassailable and overall deserved lead.
The final quarter of the game went a similar way to the first with both teams defending their lines very well with Caldy unable to break down the Blackheath back line to the team's and supporters frustration.
Jones had the chance to score a penalty in the final minute of the game to secure a losing bonus point however the kick was driven by the wind to the delight of all concerned with Blackheath.
Caldy must now dust themselves down and prepare for another home match against Gloucestershire side Cinderford who are making their first ever trip to Paton Field.
Due to the clocks going back, this week's game will Kick Off at 2pm.