Lifeboat crews had to leave the West Kirby Cenotaph service suddenly after being called on to rescue seal watchers from Hilbre Island.
They were paged into action on Sunday 11 November not long after RNLI volunteer Tom Clark had laid a wreath in respect of HMS Eaglet.
Their lifeboat Seahorse was launched at 11.40am to rescue a man and a woman and their dog from the middle island.
They had become stranded on West Hoyle Bank due to the high incoming tide and were soaking wet when found, 10 minutes after the lifeboat had launched.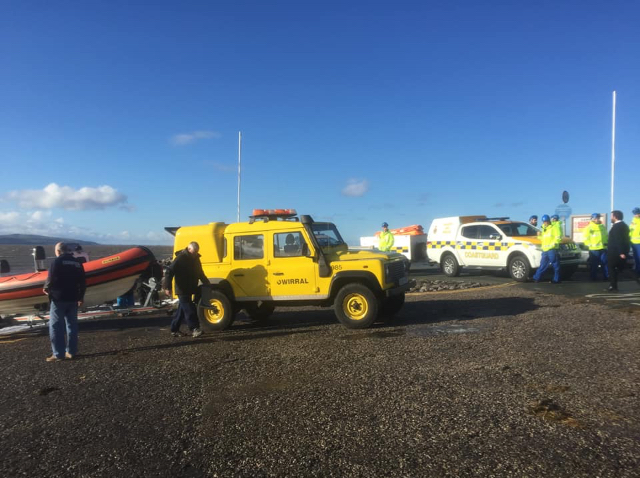 The RNLI said they were at high risk of developing hypothermia due to the wind chill, and that the man had also suffered minor back injury in a fall.
All three were taken to the shore at Dee Lane but did not require medical assistance.
Lifeboat crews say it is yet another reminder of the dangers offshore at high tide.
Dave Henshaw, Lifeboat Operations Manager, said: "Yet again a misunderstanding on reading the tides, so easy as it is a complicated subject but just remember danger = three hours either side of high water."
The drama was the last shout for RNLI volunteer Tom Clark for some time, as he leaves for the South Atlantic to serve in the Royal Navy, while the Lifeboat Helm, Chris Gaskin, has recently secured a post with the RNLI as Area Lifeguards Manager for the Isle of Man, reducing his availability for volunteering locally.