2019 is set to be a busy year in our part of the world.
Here are five things we expect to be reporting on over the next 12 months, and one we hope we don't have to.
West Kirby fire station replacement
Building work is now well underway in Saughall Massie constructing the replacement for West Kirby and Upton fire stations, with the site set to open before the summer.
Since 2016, when the facility at West Kirby closed down due to budget cuts, the area has been served by Upton.
After initially being turned down by the council's planning committee following a fierce campaign by some local residents concerned about traffic, noise and loss of greenbelt, the scheme got the go-ahead second time around after amendments were made, including reducing the footprint of the site by 30 percent.
Fire bosses say the new site is the best place for a station to serve both areas, and will cut the response time for emergencies in West Kirby and Hoylake by an average two minutes and five seconds compared with relying on Upton – a gap they believe reduces the chances of serious injuries or lives being lost.
Hoylake Golf Resort
There's been little to update over the last 12 months on the controversial £190 million proposal for a new Jack Nicklaus designed golf course, which would also include a replacement municipal facility, hotel and housing.
Wirral Council leader Phil Davies recently told West Kirby Today that he is "encouraged" by progress but said the next move is in the hands of the joint venture group.
It is expected there will be a planning application sometime this year, accompanied by a formal consultation where local people will be able to have their say over the proposal.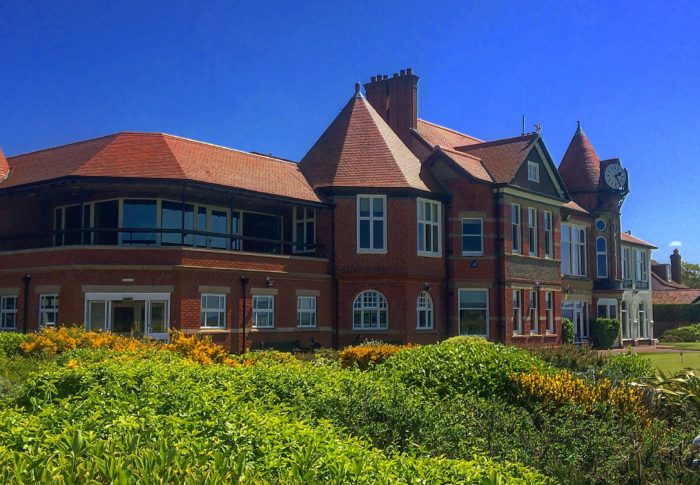 The Walker Cup
Sticking with the golf theme, the Royal Liverpool hosts the prestigious Walker Cup on the weekend of 7/8 September.
The biennial encounter is being staged at the links for the first time since 1983, and the home nations will be bidding to win back the historic trophy after a 19-7 defeat to the United States at Los Angeles Country Club in 2017.
The US have not been victorious on this side of the Atlantic since 2007, when they won 12½-11 ½ at Royal County Down.
They will be captained by Nathaniel Crosby, who represented his country at Hoylake in 1983 – and is also the son of Bing Crosby.
It coincides with Royal Liverpool's 150th anniversary, and tickets can be purchased by visiting www.randa.org/walkercuptickets
Wirral Sailing Centre
The new look centre on the Marine Lake, costing £150k, is set to open in time for peak sailing season.
As well as improvements to the catering facilities, there will be a new reception area, two further changing rooms, disability changing and office accommodation.
The new, fully wheelchair accessible, first floor will extend towards the lake and replace the current outdoor balcony and include a cafe.
Inside the existing building, a revamp of the first floor rooms will provide additional changing rooms and a training room, while work on other changing rooms has already been completed.
The Sailing Centre is still operating as normal with a full programme of sailing, windsurfing, kayaking, power boating, paddle boarding and Hilbre Explorer boat trips.
Housing debate
Consultation on Wirral Council's Local Plan, which outlines how it will meet Government targets for 8,000 new homes across the borough from 2020-2035, ended in October.
Locally, there are plans for around 75 properties on a number of brownfield sites. More controversially, a number of greenbelt sites, including land off Caldy roundabout and in Hoylake, are being reviewed to help meet the target. This is opposed by Wirral West MP Margaret Greenwood, and the council itself has called on the Government to reduce the figure to 7,000 by taking into account new population growth figures from the Office of National Statistics.
Before the plan can be formally adopted, it will be considered by a Government appointed planning inspector who will examine the proposals at a public hearing.
Anti-social behaviour
Sadly, West Kirby's had its fair share of criminality during 2018, although it has to be said it is still a very safe and desirable place to live.
There has been an ongoing issue with gangs of youths roaming the town, intimidating local people and causing damage to vehicles.
Merseyside Police have been working with youth workers and local MP Margaret Greenwood to resolve the anti-social behaviour issue, with banning orders issued and increased patrols. This concerted effort meant that, unlike the previous year, mischief night passed off peacefully.
This is one story we hope to be reporting less of in 2019.