West Kirby's TG Medical Centre has announced it will be closing in April after NHS England failed to renew its contract to provide services.
Patients at the Grange Road practice, which is one of the top performing for patient care in the region, have received a letter in which the management team express their "great surprise and shock" at the news.
NHS England said patients will be transferred to Marine Lake Medical Centre, which will also take over the current building occupied by TG Medical Centre.
Dr Navaid Alam, senior partner at TG Medical Centre, writes: "It is with greatest sadness and disappointment that we are writing to inform you that NHS England have made the decision to award the APMS contract being provided from TG Medical Centre to Marine Lake Medical Centre, who will be taking over the running of the contract from the 1st April 2019."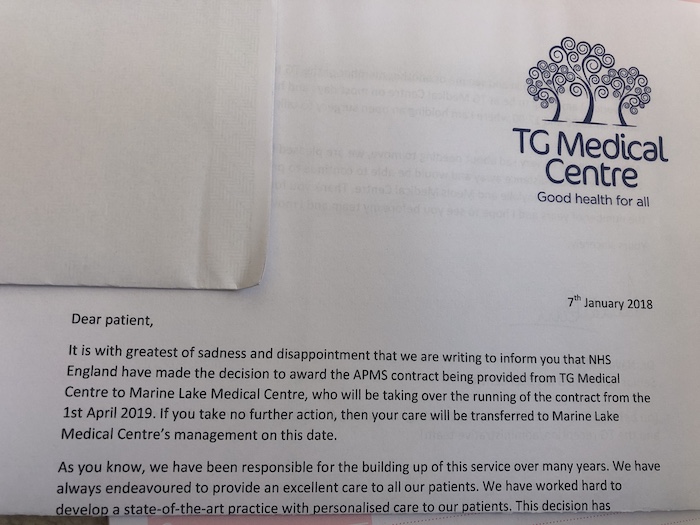 Doctors from TG Medical Centre are moving to Hoylake and Meols Medical Centre and they advised that their patients could also transfer too and could ask for a registration pack from TG Medical Centre or Hoylake and Meols Medical Centre.
Patients who don't transfer will automatically be moved to Marine Lake Medical Centre.
APMS – Alternative Provider Medical Services – contracts were first introduced in 2004 to open up primary care to 'new providers'. They are different to the standard GMS (General Medical Services) contract that most GP Practices have.
An article in the GP trade magazine, Pulse, in December 2018, revealed that many CCGs were trying to remove APMS contracts.