Hoylake railway station has scooped the Wirral Award at the 16th Cheshire Best Kept Stations Awards Evening.
The awards were presented before 160 guests at The Grange Theatre, Hartford, Northwich byProfessor Garfield Southall, Dean of Science and Engineering at the University of Chester and Chair of North Cheshire Community Rail Partnership.
The Evening was attended by Her Majesty's Lord-Lieutenant of Cheshire and twelve mayors from boroughs, town and parishes across Cheshire, including the Mayor of Wirral.
Professor Southall said: "It has been a great pleasure for me to present these awards this evening and it has been an eye-opener to see how much volunteering there is on our railway stations in Cheshire.
"My thanks go to all those Friends Groups and rail staff that make our stations lovely gateways to our cities, towns and villages across the county."
Hoylake Station won the 'Wirral Award' for the second year running.
A well preserved art deco building, with a very good array of flower beds and planters on the station secured this award with local schools and other community involvement in the Hoylake Festival.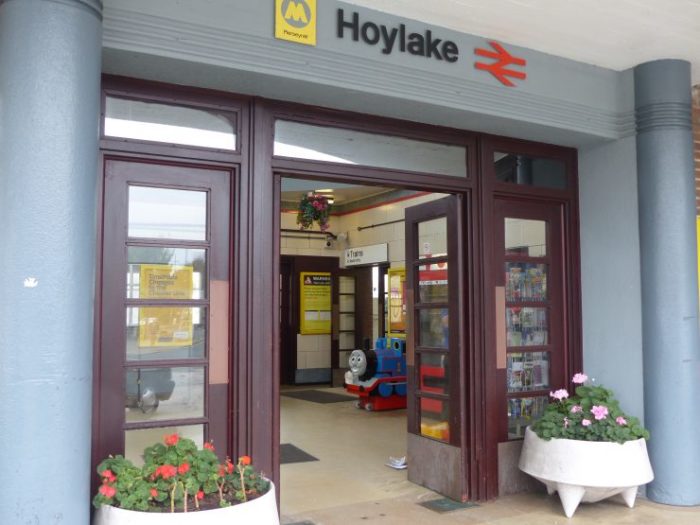 The Friends of Hoylake and Meols in Bloom have played a large part in this success story.
Jan Foster, from The Friends of Hoylake and Meols in Bloom, said: "The Friends of Hoylake in Bloom is a self-funding voluntary group.
"Our aim is to make Hoylake and Meols a lovely place to visit, live, work and play. We do this by making the towns "smile" with flowers.
"The stations are a huge part of this as it is often the first impression and lasting memory of our town for visitors and can cheer people up on the way to work and welcome them home after a hard day."
Cllr Geoffrey Watt, the Mayor of Wirral said: "On behalf of the staff, passengers and residents who use Hoylake station day in, day out, I'm thrilled that Cheshire Best Kept Stations have honoured them with this award.
"Congratulations must go to our Merseyrail colleagues for their hard work all year round and to the volunteers from the Friends of Hoylake and Meols in Bloom, who maintain all the attractive flower beds and planters so well."
Andy Heath, managing director of Merseyrail, which is the main sponsor of the awards, said: "This is a wonderful event which says thank you to all those people who work tirelessly to ensure their local, train stations remain at the heart of their communities.
"Whether that is through creating beautiful gardens, painting stunning murals, opening a book exchange or many, many more creative ideas.
"We are always amazed and humbled by the myriad of ways that people find to transform their stations."