At a meeting tonight, a group of Wirral councillors will call for a proposed £200million golf resort in Hoylake to be scrapped.
The proposal, first announced in 2015, would see two new championship golf courses – including the only Jack Nicklaus designed municipal course in the country, along with a luxury hotel, conference centre and new houses.
It is estimated that 175 jobs would be created by the 350 acre development, which would be managed by Celtic Manor, the company behind the luxury resort in South Wales that hosted the 2010 Ryder Cup and 2014 NATO summit.
Despite a qualified thumbs up during an initial public consultation in 2016, a group of opponents have been running a vocal protest campaign.
'Stop Hoylake Golf Resort' has repeatedly raised concerns over homes being built on greenbelt as part of the scheme, highlighted worries over the potential for flooding and increased levels of traffic, and expressed scepticism over the economic benefits.
Their online petition against the proposal has so far attracted more than 6,300 signatures – and thousands more on paper, while Wirral West MP Margaret Greenwood has called on Labour Party colleagues in charge at the local authority to scrap the scheme.
Ahead of the meeting, we look at the arguments for and against the scheme.
Who supports the scheme?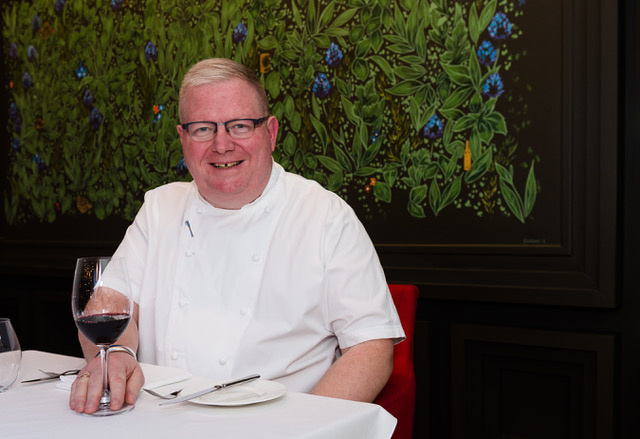 Acclaimed Wirral-born chef, Paul Askew
Chef Paul Askew, who is chairman of the Wirral Visitor Economy Board, is calling on businesses to back the project and show their support.
Paul, who is also Chef Patron at the critically-acclaimed Art School Restaurant in Liverpool, said: "In terms of the borough's future growth and tourism strategy, the Hoylake Resort is an extremely positive move. It is an opportunity to welcome a new era to Wirral and one which we simply cannot afford to let pass us by.
"The resort will of course fly the flag for sport, but it will also create a world-class destination for businesses and tourists, which is something that we're in desperate need of in order to keep moving forward."
Hoylake-based, family-run firm JD Engineering.
Manager Julie Jones said: "It's fair to say that the town centre has been in decline for some time and this resort has the potential to boost local spend and revitalise Hoylake. I think it's important that we consider what the development means for future generations in terms of job creation and keeping Hoylake alive – we need to change if we are to move forward."
Hoylake-based UTS Gym
Neil Parsley, co-founder of UTS Gym – which overlooks the proposed site – said: "We are a company born out of sport and we truly believe that sport is an excellent vehicle for things like leadership, communication and growth, so to have a resort such as this on our doorstep is something we should be proud of and should show our full support for."
Wirral-based, BT Local Business
Andy Macgregor, managing director at BT Local Business, which has had a presence in Wirral since 2006, said: "It's a real testament to Wirral's businesses and residents that such a development could be created here.
"Not only will it attract visitors to Hoylake itself, but it will help put Wirral on the map for those outside the area, showcasing what the borough has to offer."
Councillor Phil Davies and Councillor Angela Davies
The leader of Wirral Council has highlighted the potential financial and economic benefits of the proposed scheme: including 300 jobs, apprenticeship opportunities, up to £40 million in one-off payments and £1 million to the Council in increased revenue every year to be invested in public services.
Who opposes the scheme?
Margaret Greenwood, MP for Wirral West
In a statement released in August 2018, the local MP raised concerns about the threat to the green belt land and highlighted local opposition to the scheme.
She added: "I am very concerned about the effect the golf resort could have on flood risk. The resort is proposed for an area that is liable to flood in wet weather. This would have implications for people living in any new homes, as well as for people living in surrounding areas.
"I have consulted with wildlife groups and share their concerns about the potential impact that the resort could have on wildlife in the area."
Councillor Chris Blakeley and Councillor Gerry Ellis
In a motion which will be heard at tonight's meeting, the councillors have called on the council to pull the plug on the scheme over concerns about the decline of golf, public opposition to the scheme and building on greenbelt land. They also expressed concern over the amount of public money spent on the scheme.
Councillor Phil Gilchrist and Councillor Allan Brame
In a separate motion, the councillors stated: "…it is no longer reasonable to put stretched managerial and officer capacity into this Golf Resort project. Wirral's key priority should be to bring together a Local Plan that protects agricultural land, makes a strong case against intrusions into the Green Belt and creates the conditions for urban regeneration and re-use of brownfield sites."
Stop Hoylake Golf Resort
The protest group, which is holding a rally outside Wallasey Town Hall at 5pm tonight, has raised concerns over homes being built on greenbelt as part of the scheme, highlighted worries over the potential for flooding and increased levels of traffic, and expressed scepticism over the economic benefits.
They have called for an alternative development scheme,  an eco-resort with a wetlands centre
You can read the group's objections in full here – https://www.change.org/p/councillor-phil-davies-wirral-borough-council-say-no-to-a-golf-resort-and-housing-development-in-west-wirral-save-our-green-belt?fbclid=IwAR1vtDo8xkaMZTwJYA5iw8GYkp7DdV1pqud0igmEbrk-QlVQABD8xhba3j4