A plan to turn the former town hall in Hoylake into an arts and cultural hub including a cinema, retail units and office space has secured Government funding of more than £3.5 million.
The Beacon Arts Village has been successful in its bid for cash from the Coastal Communities Fund to refurbish and modernise the site.
The space is set to be redeveloped as a 'proper' cinema, along with a fine dining restaurant and associated cafe/bistro, atrium cafe/bar and space for artists and makers around a central courtyard. Upper floors of the development will be converted into 40 apartments using private funding.
The scheme is being driven by community interest company, Hoylake Village Life, who say the announcement is the culmination of four years hard work and thanked all those who have supported them.
Spokeswoman Sarah Briscoe said: "We have some great news to announce today, that an application to the Coastal Communities Fund has been successful!
"The Ministry of Housing, Communities & Local Govt has granted £3.64 million to fund the Beacon Arts Village project. We are grateful to the applicant Hylgar Properties for their support throughout this process.
"We are grateful to all volunteers who have helped along the way; to officers at Wirral Council; Margaret Greenwood MP and the people of Hoylake for their support of this transformative re-imagining of the town we all love."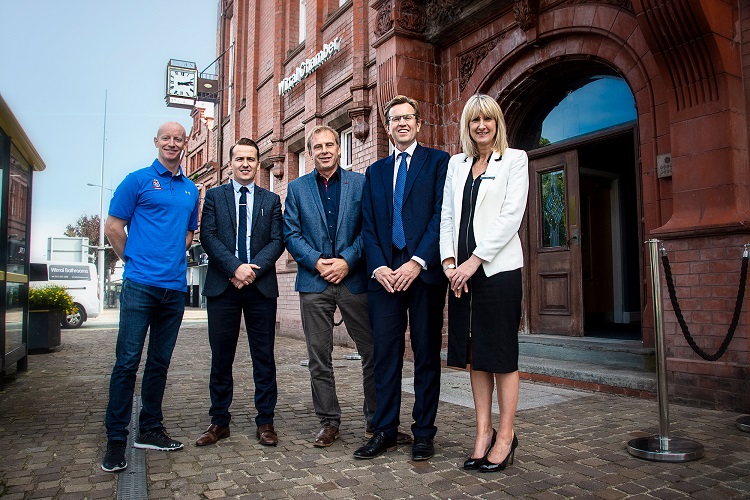 Communities Secretary, James Brokenshire MP, said: "All of the ambitious projects receiving funding today were designed and developed by local people who know what will make the biggest difference to their areas.
"The sheer range of ideas demonstrate the potential of our coastal communities and will all create good jobs, boost growth and improve people's lives now and in the future."
Hoylake Community Cinema moved to the complex from its former home in the town's Community Centre last October, and Wirral Chamber of Commerce has opened a satellite office to support local businesses.
A public meeting will be held soon to update the community on the scheme.