Great British Bake Off contestant and co-founder of the recently formed West Kirby Women's Institute, Yasmin Limbert, has delighted shoppers in the past by rustling up free tasty treats in the showroom of Inspired Bathrooms & Kitchens at 250 Telegraph Road in Heswall.
On Saturday 13 April she's back with ideas for Easter.
If you can't pop in, why not make some of them at home?
Here's Yasmin with…
Hot Cross Bun Loaf Cake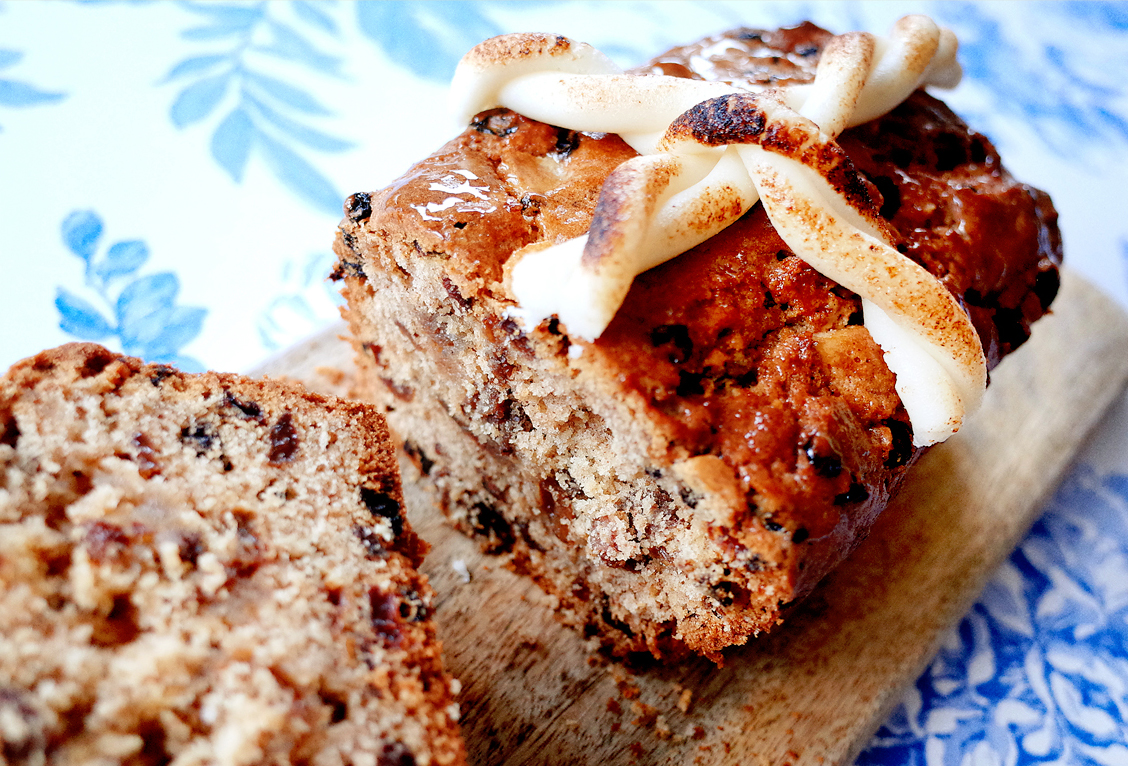 Ingredients
110g Butter
110g Granulated Sugar
225g Self Raising Flour
225g Mixed Dried Fruit
2 Eggs
50ml Milk
1tsp Cinnamon
1/2tsp Mixed Spice
160g Marzipan
1tbsp Honey
Method
Heat the oven to 160C fan and line a 2lb loaf tin.
Cream together the butter and sugar then add the remaining ingredients apart from the marzipan. Mix everything well until combined.
Cut 80g of the marzipan into small cubes and set aside. Put half the cake mixture into the loaf tin, then top with 1/3 of the diced marzipan. Now add the remaining cake mix and finish with the rest of the marzipan cubes. Press them lightly into the surface so you can still see them.
Bake for 50-60 minutes until cooked through. Heat the honey slightly and brush the top of the cake to give it a lovely sticky glaze. Use the last bit of marzipan to make a cross to decorate the top of your cake.
Easter Nests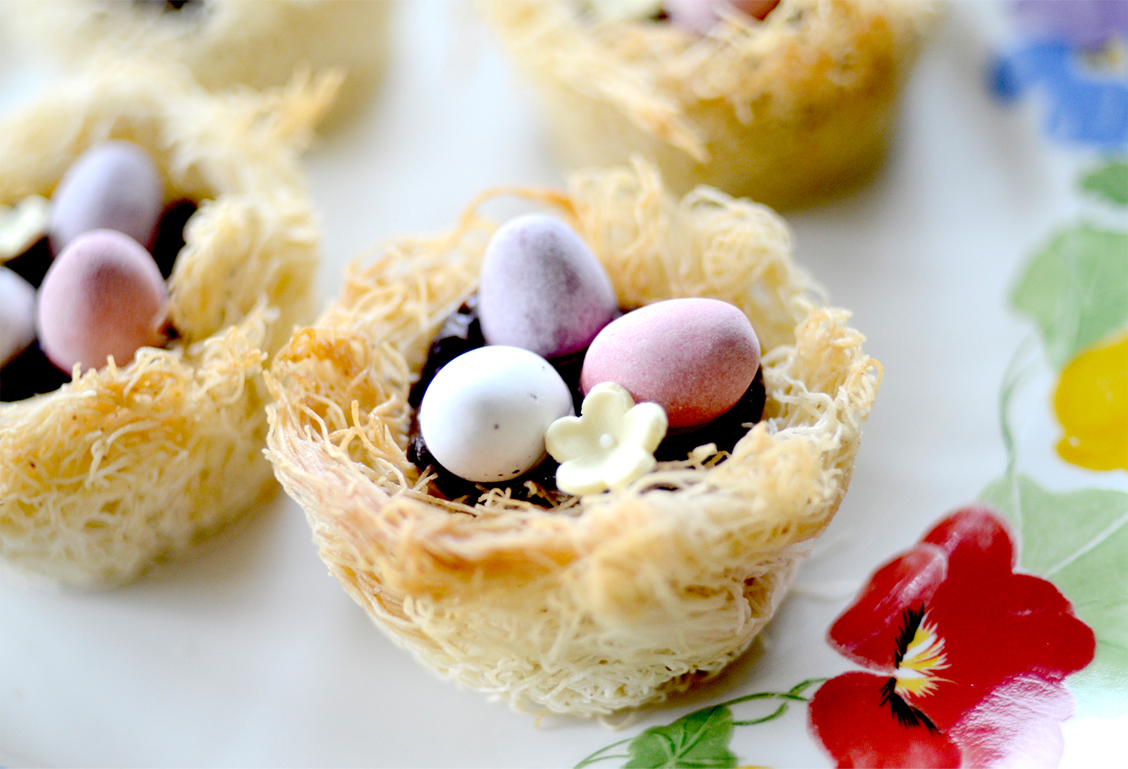 Ingredients
150g Kataifi Pastry (available from international food stores)
20g Butter
20g Sugar
Pinch of Mixed Spice
Chocolate Spread
Chocolate Mini Eggs
Method
Melt the butter and sugar in a pan and stir in the mixed spice. Pull apart the pastry and stir it into the melted butter to coat as much as you can.
Now use the pastry to form nests in a muffin tray. Make sure you press them firmly against the sides and leave a dip in the centre for your eggs.
Bake for 10 minutes at 180C fan. They will be crisp and golden. Leave them to cool slightly them remove them to a write rack. Now put a teaspoon of chocolate spread in the centre and finish with mini eggs.