Police have been visiting properties in parts of West Kirby and Newton urging residents to make sure their homes are secure, following what they describe as suspicious activity and a small number of burglaries.
They have been dropping leaflets with advice about window and door security, keeping keys safe, marking and registering property and how to make homes look occupied when on holiday.
Homes on Beacon Drive and Ennisdale Drive are among those police have called at.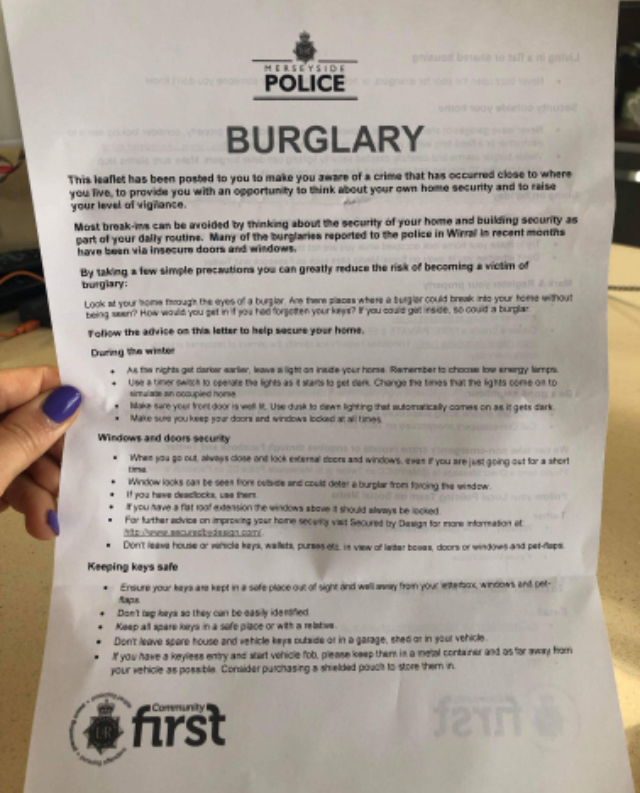 Community support officer Dave Crowley told West Kirby Today: "We had a number of reports of suspicious persons approaching houses and cold calling in the West Kirby area.
"Due to the nature of the activity and a small number of burglaries in the West Kirby and Newton area, the decision was made to raise awareness via a number of letter drops."
One resident, who wished to remain anonymous, welcomed the move and praised the advice and reassurance offered by the force.