More than 130 acts will perform at the West Kirby Live festival this Saturday, 1 June, raising money for Clatterbridge Cancer Charity.
Highlights include music on two outdoor stages in Coronation Gardens and comedy at the Ring O'Bells – headlined by Tony Slattery.
There are a total of 13 venues in the town taking part: Grand Ave, Tanskeys, The Viking, The West Kirby Tap, West Kirby Arts Centre, The Wro, Forza, Lattetude, The White Lion, Nancie Henry, The Wild Inn (formerly Scout), West Kirby Social Club and the Ring O'Bells.
The brainchild of the event is local teacher and musician, Tom Longman, who launched the festival alongside Martin Moseley and Luke Millward-Browning and his wife Pamela Millward-Browning.
Tom said: "A lot of people will remember the Oxjam festival which happened in Hoylake a few years ago, which is where the idea for West Kirby Live originally came from.
"In its first three years, it has gone from strength to strength and raised over £20,000 for Clatterbridge Cancer Charity.
"The event has brought some of the busiest days ever for many of our local bars, pubs, cafes and restaurants and we want to bring in as many local businesses as possible to support the continued growth of the event."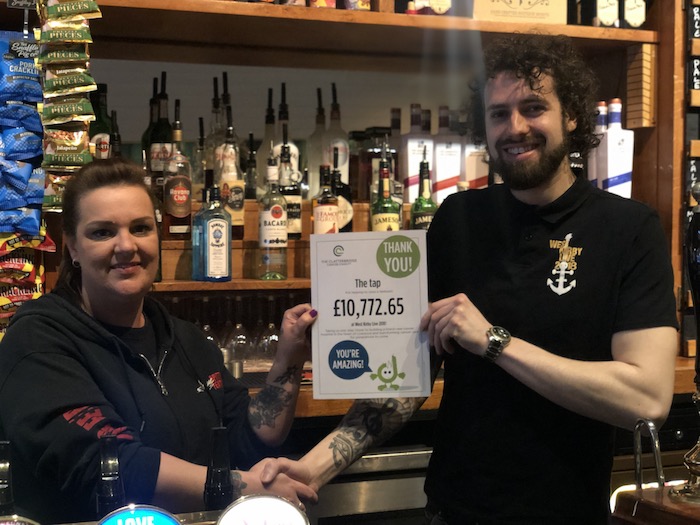 Ian Westcott from Clatterbridge Cancer Centre added: "I think it's great that people get involved in things like West Kirby Live, and all the volunteers we have out there who give up their time just to raise money for our patients just to make it a bit nice for them."
IT company Flow Networks and Specsavers are among the companies supporting the event.
Performances start at 11am – for more information visit www.westkirbylive.com.