Firefighters have been tackling a blaze on Hilbre island which broke out in a cave where the council is carrying out maintenance work.
Plumes of smoke were spotted at around 7:30pm, and emergency services mustered at the beach before making their way to the nature reserve. A cordon was put in place and Mersey Fire and Rescue Service urged people not to approach the island.
Wirral Coastguard, which is also involved in the emergency, added: "Due to an ongoing fire on Hilbre Island and the potential instability of cliff edges, we would urge members of the public to please not attempt to make their way over to Hilbre Island."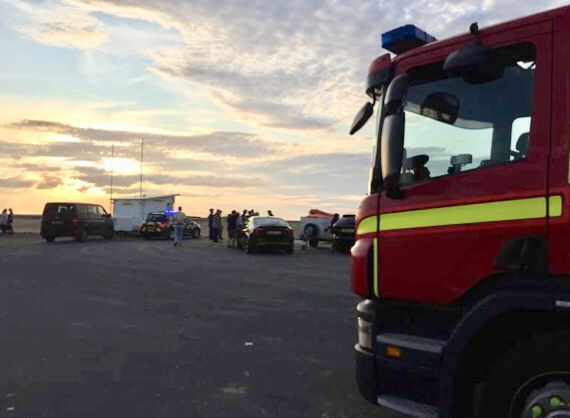 The work in the cave is to strengthen support for part of the cliff face that is believed to be unstable, and includes using polyurethane filling.
Large chunks of the artificial material blew across the island and out to sea last weekend during severe weather, leading to criticism from the North West Wildlife Trust because of the potential impact on wildlife.
Eyewitness Steve Williams, who is on the island, posted footage of the blaze on Twitter.
He wrote: "Fire, police and coastguard are here and are dealing with the situation – absolutely gutting seeing the island like this. I don't think it'll help with [the] structural integrity of the island."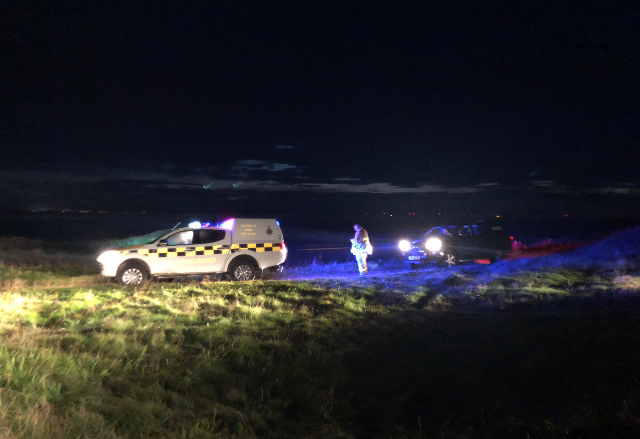 Wirral Council has been approached for comment.