Hilbre Island remains closed to the public following a blaze in a cave last night.
Firefighters and the coastguard were called to the nature reserve at around 7:30pm last night after plumes of smoke were seen rising in the sky.
Mersey Fire and Rescue Service say an assessment this morning has shown that there is a risk that the cave overhang could collapse, and barriers are being put in place to prevent access.
In a statement on Twitter, they added: "Please do not approach the island for your safety. The RNLI, Police and Coastguard are in attendance."
The Coastguard say the situation will be reassessed again on Sunday morning and the cause of the incident "remains unknown".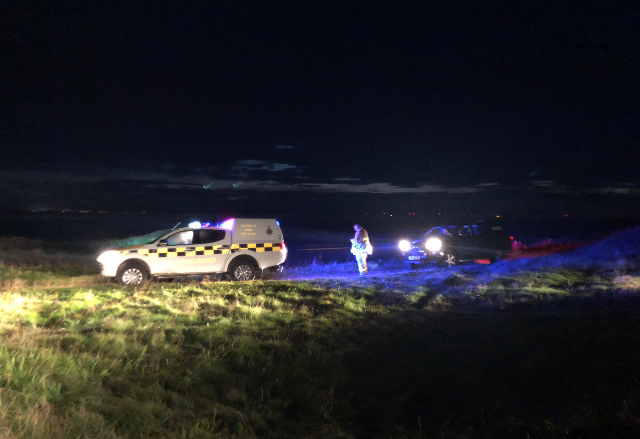 Steve Williams, a birdwatcher who spends a lot of time on Hilbre Island and witnessed the fire, has posted on Twitter: "The island that I love was still smoking this morning. It is 'closed' for 24hrs at least. I feel numb."
The cave where the blaze started is currently being strengthened with polyurethane by council contractors, to reinforce part of the cliff face that is believed to be unstable.
However, questions have been raised about the methods that are being used, following an incident last weekend in which large chunks of the artificial material being used for the maintenance work blew across the island and out to sea during severe weather. It led to criticism from the North West Wildlife Trust about the potential impact on wildlife.
Wirral Council said in a statement: "Unfortunately, Hilbre Island will be closed to visitors today as emergency services continue to deal with last night's fire.
"At present the cause of the fire has not been established. We will provide further updates when we have them."