It's that time of the year again – here's our pick of local fireworks and bonfire events to attend this weekend:
West Kirby
West Kirby Sailing Club will run its annual fireworks display on Saturday 2nd November, starting at 18.30.
The event, which has run every year since 1946, started just after the last war, for club members' children, and to form bonds with  the local community.
Every year thousands of people gather on the waterfront to watch the spectacular show, which is run in aid of the local RNLI.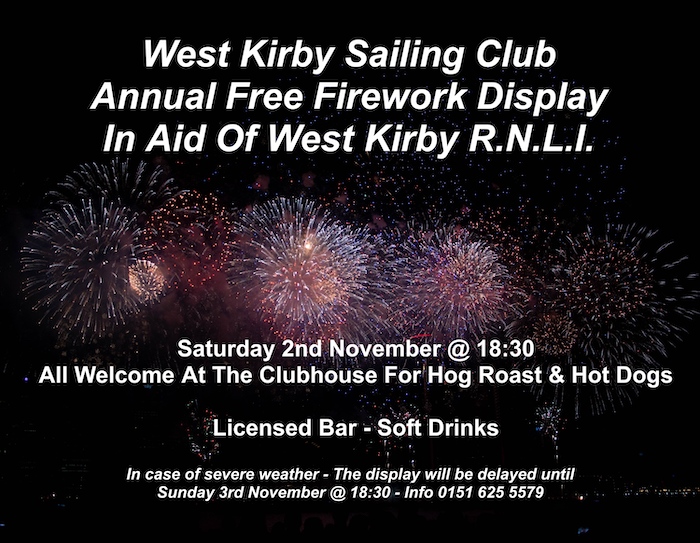 Hoylake
Hoylake Sailing Club host their annual Bonfire & Fireworks on the Beach this Friday, November 1st, from 6pm.
The bonfire will be lit around 18:00 followed by the firework display from around 18:45. The Clubhouse bar will be open from 17:00 onward, and hot food and drinks will also be available. The event is sponsored by Kids Planet Hoylake and will raise money for the RNLI.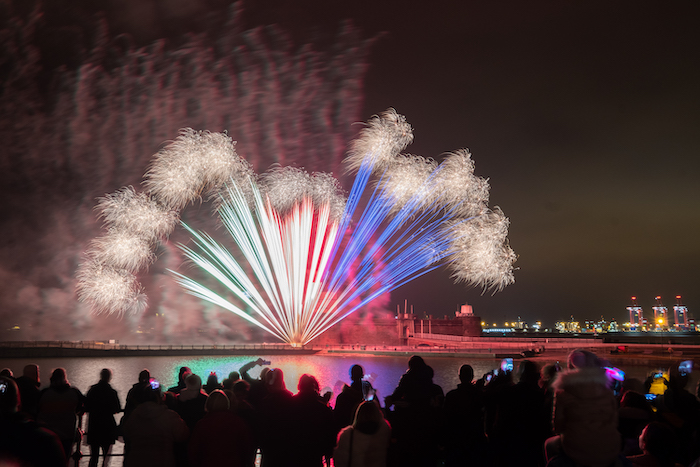 River of Light
Fireworks spectacular River of Light is expected to dazzle tens of thousands of people in New Brighton and on Liverpool's waterfronts on Sunday 3 November.
This year's River of Light display starts at 6.30pm, with the display filling the sky above Fort Perch Rock and the lighthouse with an awe-inspiring feast of light and colour. The show will once again light up New Brighton and Liverpool waterfronts simultaneously, accompanied by a soundtrack of popular songs from artists who have performed in the city this year.
The River of Light fireworks display has once again been created by Titanium Fireworks, who are behind some of the UK's most popular displays. This will be the third time that they have produced the River of Light display.
Before the fireworks start, there will be plenty to see and do for all the family from 5pm. The electrifying Spark! will entertain visitors to New Brighton with live music, movement and lighting performances outside the Floral Pavilion and illuminated stilt walkers will greet the crowds along Marine Promenade. There will also be delicious hot food and drink on offer.
Marine Promenade will be closed to traffic all day on Sunday 3 November, with the closure remaining in place until after the event has ended. There will also be parking restrictions in place around residential streets.
Visitors are encouraged to arrive early and use public transport, or walk where possible, to reduce traffic in the area. The event is a short distance from bus routes and New Brighton train station.
Other events
Saturday 2 November – all displays start at 6.30pm
Birkenhead: Birkenhead Park
Wallasey: Central Park
Tuesday 5 November – all displays start at 6.30pm
Bebington: Mayer Park
Leasowe: Leasowe Adventure Playground
Moreton: Lingham Park
Tranmere: Mersey Park
Woodchurch: Woodchurch Leisure Centre