It's been a familiar, if somewhat unexpected sight, over the past month – a moustachioed T-Rex walking around West Kirby Marine Lake.
The 4 metre by 2 metre dinosaur, which weighs 30kg, is more commonly found in a school classroom as part of the  Teach Rex project.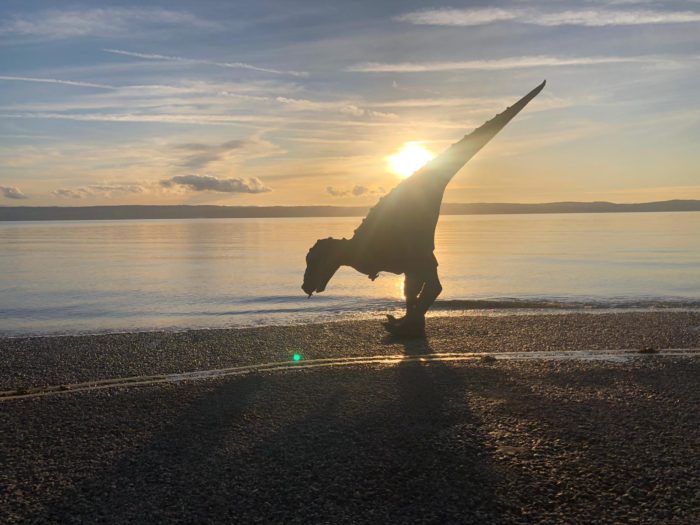 But throughout this month, it has been walking 60km in 30 days for Movember and the 'Move for November' campaign which aims to raise awareness of mens mental health.
The dinosaur, who is known as Jam, will make his last walk around the Marine Lake on Saturday November 30th starting out at 11am.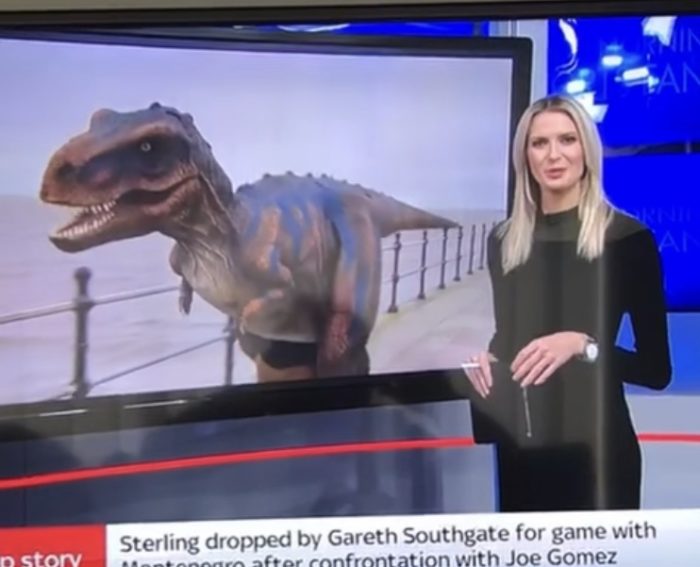 Primary School teachers, Sam Bryan and Joseph Parsonage, who run the Teach Rex project, said: "We wanted to create as much awareness for 'Movember' as possible.
"So, as well as growing some questionable moustaches we joined the 'Move for Movember' movement and stomped 60 kilometres in 30 days with our dinosaur friend, Jam the T-rex.
"We want to raise awareness and start the conversation for mental health issues in schools. We believe starting the conversation at a young age that it is ok to not be ok is important.
"We have been overwhelmed by the support we have received in West Kirby and thought it would be a fitting place to finish our 60km journey on Saturday 30th November at 11.00am. It would be great to get as many people as possible stomping with us on our final lap!"
If you would like to support the intrepid dinosaur, you can make a donation here – https://uk.movember.com/mospace/14084725…