The Duke of York has been the royal patron of the Royal Liverpool Golf Club since 1992.
However, following his widely criticised interview with the BBC last week over the Jeffrey Epstein scandal, his position as patron of more than 200 organisations has come under the spotlight.
Prince Andrew announced yesterday that he would be standing down from his royal duties.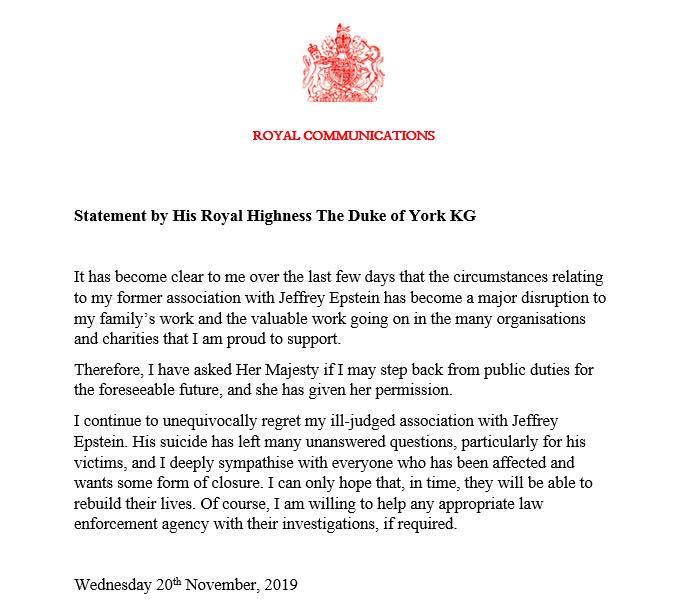 Simon Newland, Royal Liverpool Golf Club secretary, said: "We understand the Duke of York is stepping back from public duties for the foreseeable future and, accordingly, Royal Liverpool Golf Club will not call upon him to engage in an activity on its behalf."
The Duke of York was photographed at the golf club, in Hoylake, in September this year when he joined thousands of spectators at the Walker Cup .