West Kirby's Christmas lights were switched on at a special event outside the town's Concourse.
Entertainment for the crowd of several hundred people who gathered on Saturday 23 November was provided by the Rock Choir and the Cantemus Choir, while there was also a special appearance from Father and Mother Christmas and fairground rides for children.
Several local shops also got into the festive spirit, giving out mince pies and opening late with special offers for customers, and there was also a bauble treasure trail.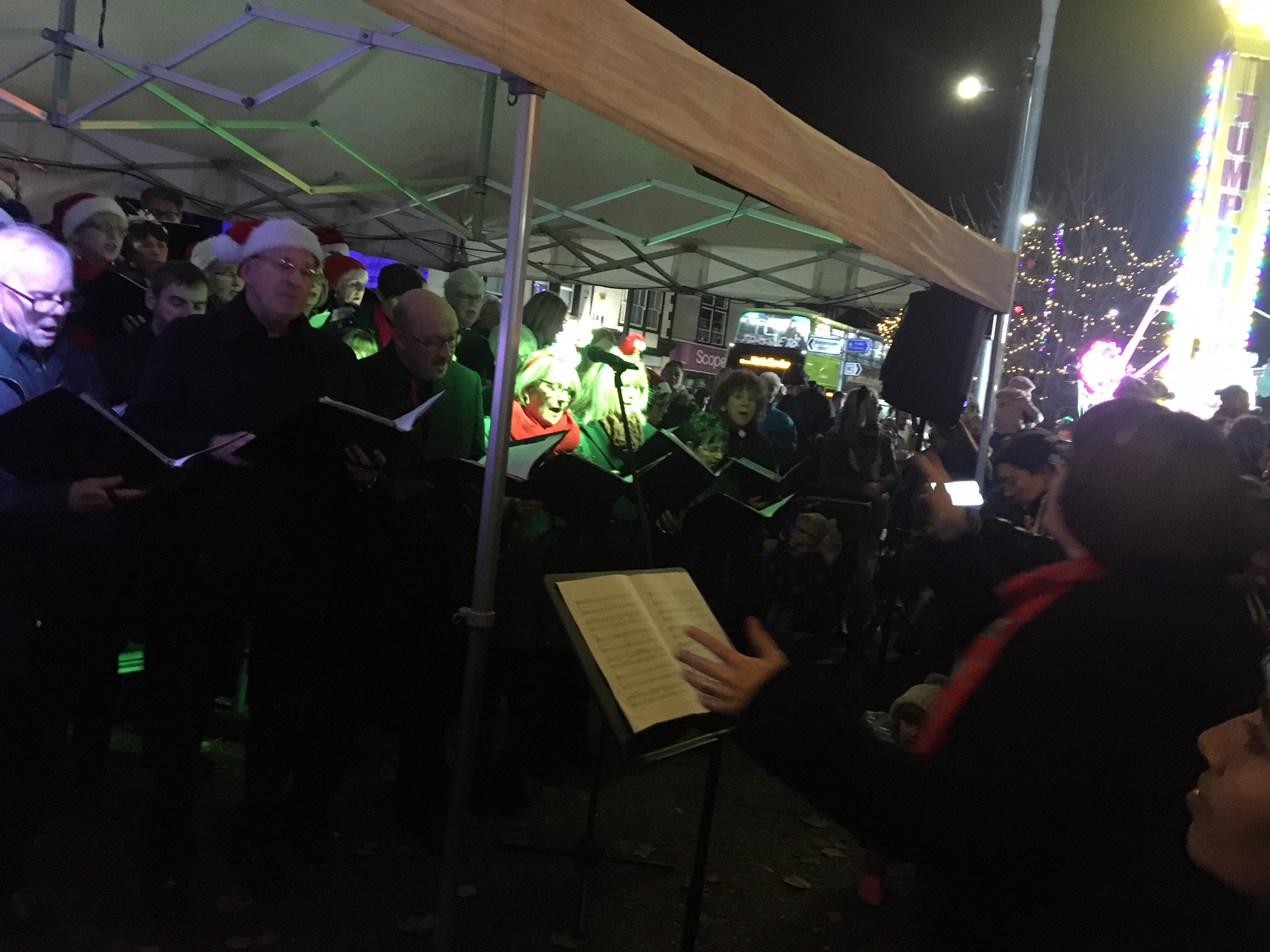 It was the culmination of a mammoth fundraising effort by West Kirby Christmas Lights, which saw residents of more than 80 roads donating more than £8,000, with a further £8,000 collected through local shops and businesses, bag packs at Morrisons and a gin night at The Wro.
The cash has been used to replace all of the lamppost lights with bright, low voltage bulbs and, for the first time, the trunks of trees lining Grange Road have been illuminated.
A sustainable Christmas tree which will be lit every year has been planted near the Concourse, and a tree at the edge of Sandlea Park has been lit up.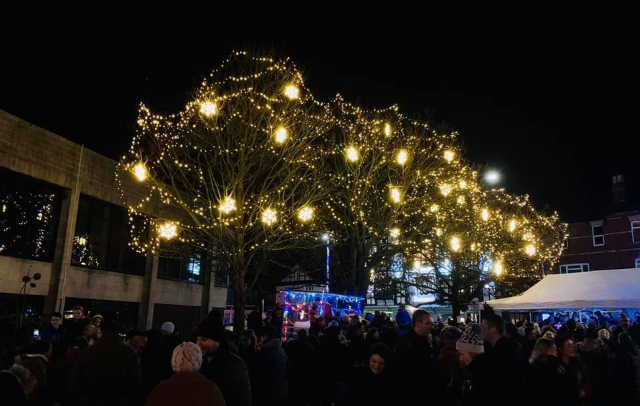 Organisers say the money they have raised this year will enable them to extend the lights further next year and put on an even bigger and better light show.
West Kirby Christmas Lights Chair Rachel Kehoe told West Kirby Today: "We've been able to replace all of the old lights and buy all the new ones for the Concourse.
"We've also laid the foundations to extend the lights next year past The Wro and the Residential School as we've raised enough to get some new lamppost sockets."
UPDATED: Monday 25 November with new information about the amount raised and plans for next year.