Over the past year, we have written more than 150 stories about goings on and happenings in West Kirby, Hoylake, Caldy and Meols.
But we most enjoy shining a spotlight on the inspirational people and organisations that are passionate about improving our part of the world. Rather than taking to social media to complain about an issue, they get up off their backsides and do something positive about it.
Here are our top five favourite stories of 2019.
5: Construction starts on Hoylake cinema and arts village
In December, work started to transform historic Hoylake Town Hall into a major visitor destination, as a five year dream started to become reality.
The Victorian civic building is to become the Beacon Arts Village and will feature a two-screen cinema, a fine dining restaurant, bar and café bistro, as well as 18 creative studio and retail spaces for artists and makers focused around a central courtyard.
Volunteers from Hoylake Village Life CIC (Community Interest Company), successfully bid for £3.64m of Coastal Communities Fund, a government grant designed to help coastal communities flourish and strengthen their appeal as places to live, work and visit.
The ground floor is to consist of the restaurant and bar, a new build kitchen and a newly-formed covered courtyard space with kitchen space, while the first floor will have a two-screen cinema and refurbished creative industry office and studio spaces. In subsequent phases, upper floors of the development will provide 40 apartments, using private funding.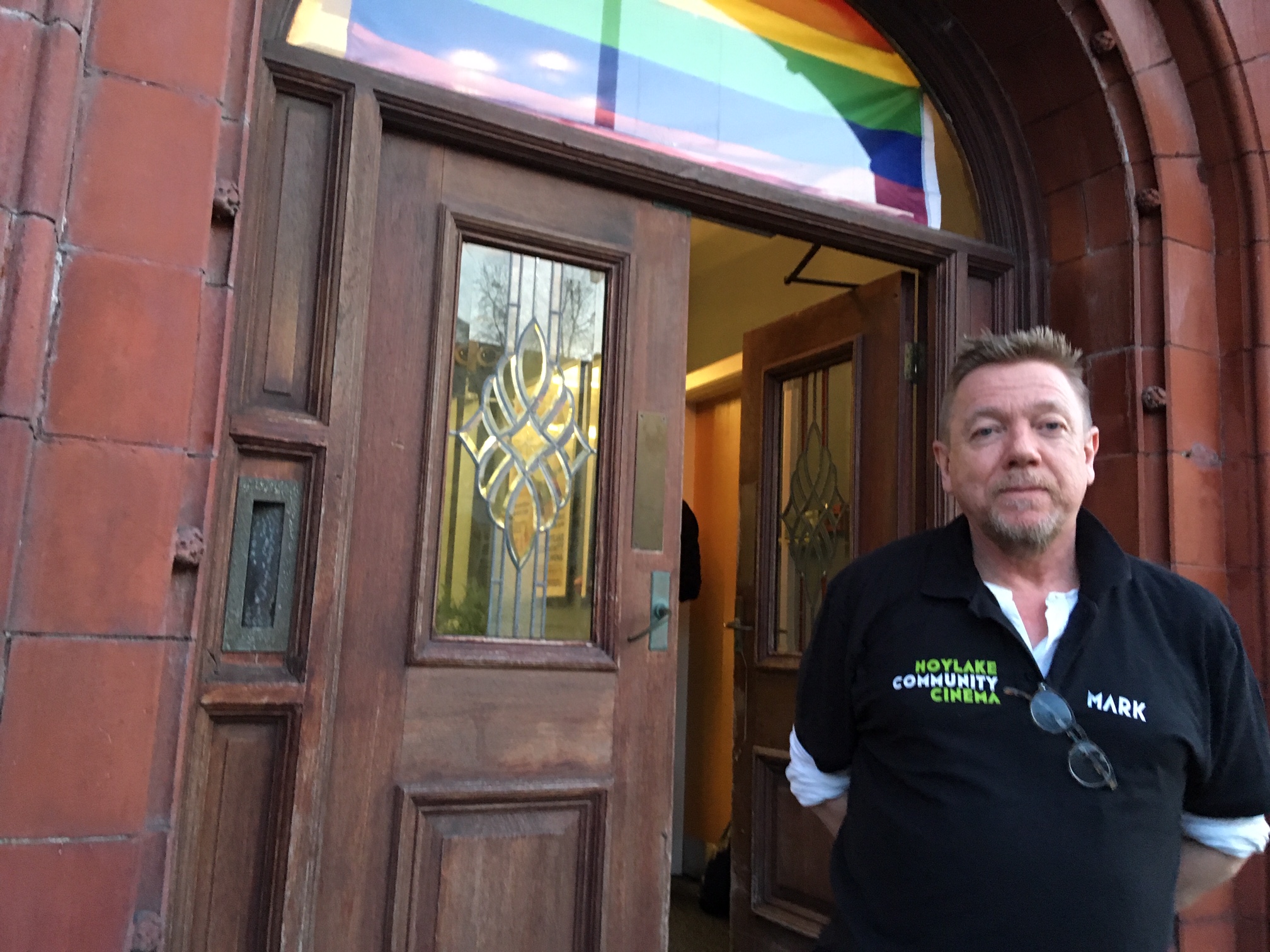 Mark Howard, Hoylake Village Life volunteer and founder of the community cinema, said: "This is an important milestone for us, not only in terms of the five years we have been working on this vision, but also for Hoylake as a town. We believe it's a development that Hoylake needs and it has been widely supported locally.
"Hoylake is well known for its creative community and for great community initiatives, but this will help to reenergise our high street, help to draw in further investment and attract other cultural activity while creating scores of jobs and future collaboration opportunities."
Phase two of the project is planned by spring when the building will be fitted out, and negotiations with a cinema operator and food and beverage operators are on-going, with the aim of opening to the public by the end of 2020.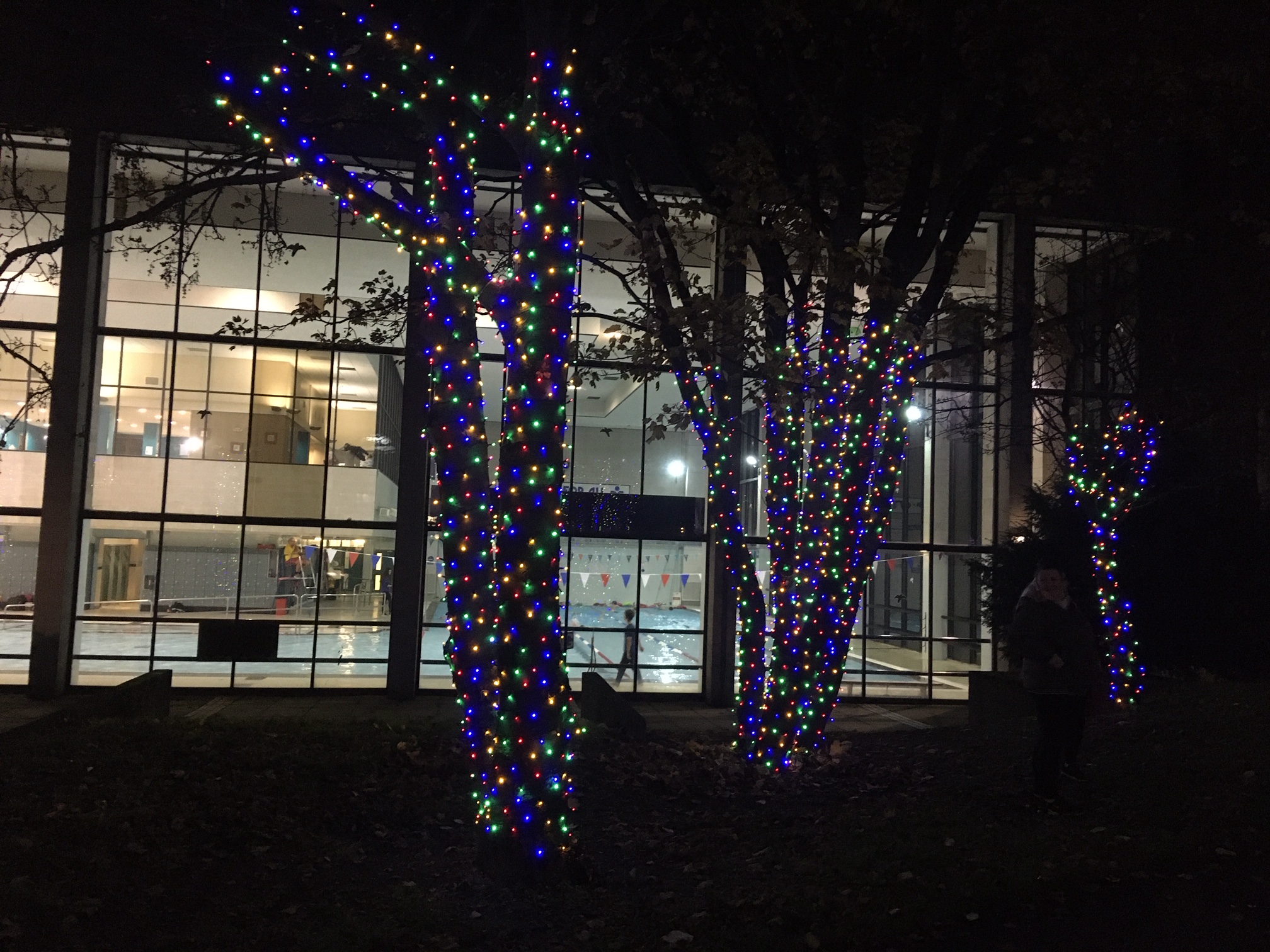 4: West Kirby lights up for Christmas
For several years, we were reporting how West Kirby's Christmas lights were in doubt due to a lack of funding, while up the road in Hoylake their festive display was going from strength to strength.
But in 2019, we have a display we can be proud of – thanks to a reinvigorated Christmas lights committee, chaired by enthusiastic local resident Rachel Kehoe.
They raised a mammoth £16,000 through local businesses and door to door collections, to replace all of the lamppost lights with bright, low voltage bulbs and, for the first time, light the trunks of trees on Grange Road.
A sustainable Christmas tree which will be lit every year has been planted near the Concourse, and a tree at the edge of Sandlea Park has been illuminated.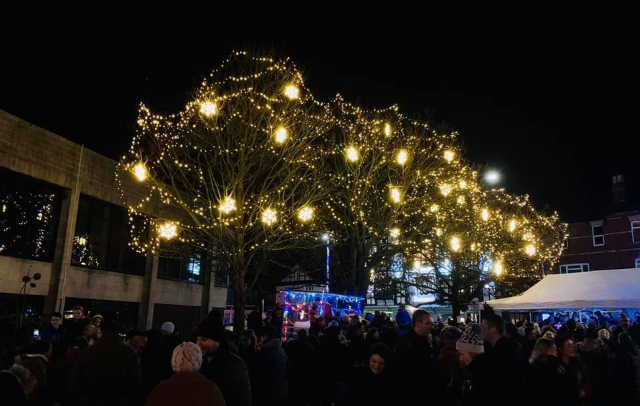 It culminated in a switch-on outside the Concourse in November, with entertainment provided by the Rock Choir and the Cantemus Choir. Several local shops also got into the festive spirit, giving out mince pies and opening late with special offers for customers, and there was also a bauble treasure trail.
Organisers say the money they have raised this year will enable them to extend the lights further and put on an even bigger and better light show next year.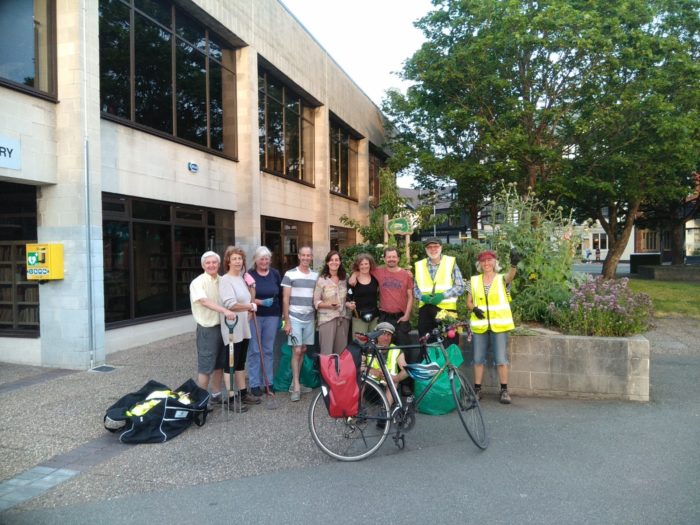 3: West Kirby's small business owners aiming to bring new life to the town
In July, we reported on a group of small business owners in West Kirby who are mobilising to transform their local community themselves.
Over 20 local businesses joined forces with the aim of making "visible changes to improve our village and build a good community relationship."
Among the group's current plans are:
Installing maps across West Kirby for local visitors
Commissioning a sculpture as a centre piece at the Concourse
Speaking to bank branches about the possibility of sharing one building
Tackling the problem of empty shops on the high street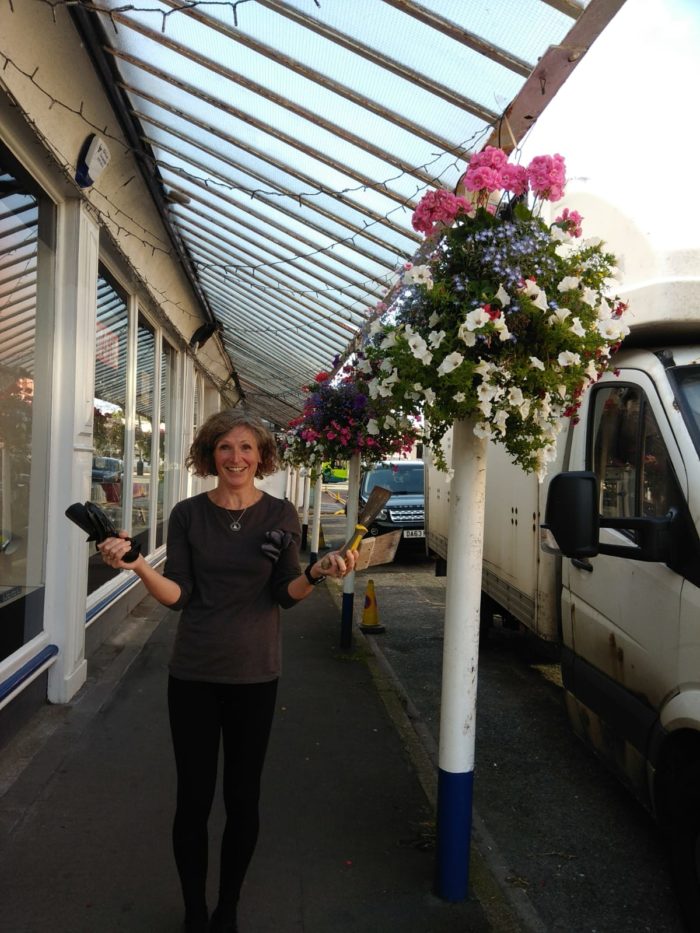 Julie Dala, from Shrimps Hair Design, who is one of the group's members, told us: "We are working closely with councillors to 'Cheer up the Concourse'.
"We are looking to have a flower wall and a lot more flower planters around to cheer up those dreary days.
"We would love advice and help from any gardeners out there with a bit of free time. This work is all going to be carried out by us, a good old fashioned hands on approach."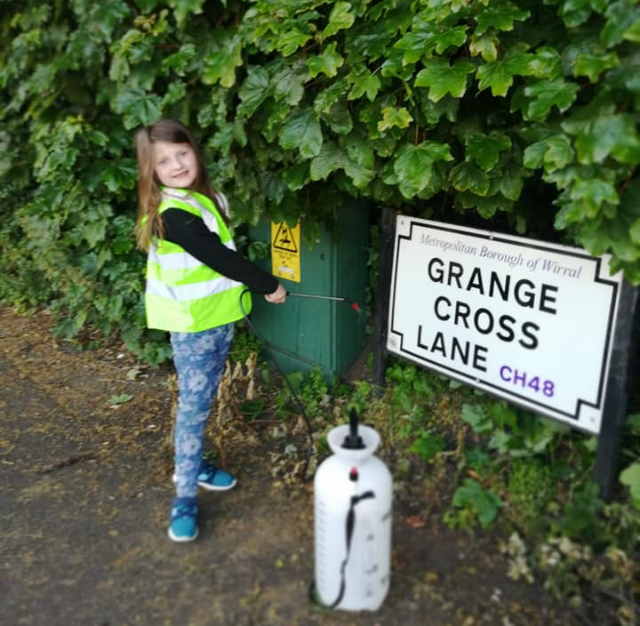 2: The youngster from Meols cleaning up our road signs
In June, we revealed how a young girl from Meols is on a mission to clean up road signs around the area.
Chrisell Kenyon is scrubbing and clearing foliage away from street signs, and reporting those which are broken, missing or vandalised to Wirral Council.
The Kingsmead School pupil was inspired to act after her mum and dad struggled to find their holiday destination due to the poor condition of signs.
She has enlisted their help – as well as that of her four year old brother Frederick – in the initiative, which she has named 'Brushing Beautiful'.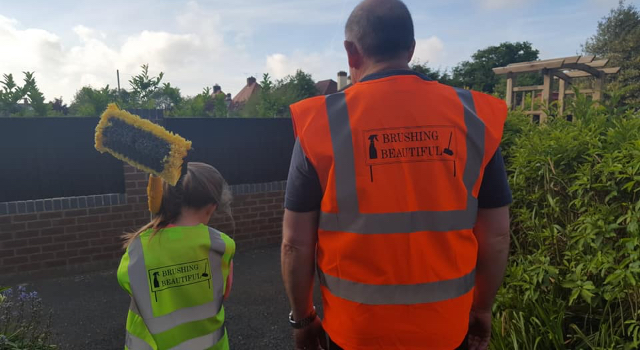 Chrisell has even had special hi-vis jackets made, and is using brushes with extra-long handles to reach signs that are high up.
She told West Kirby Today: "By doing this I am giving something back to my lovely community, show how proud I am to be living on the Wirral and hopefully, be doing my bit to improve road safety in my community.
"So far, the Council has been very supportive, especially when it comes to removing pesky graffiti from street signs!"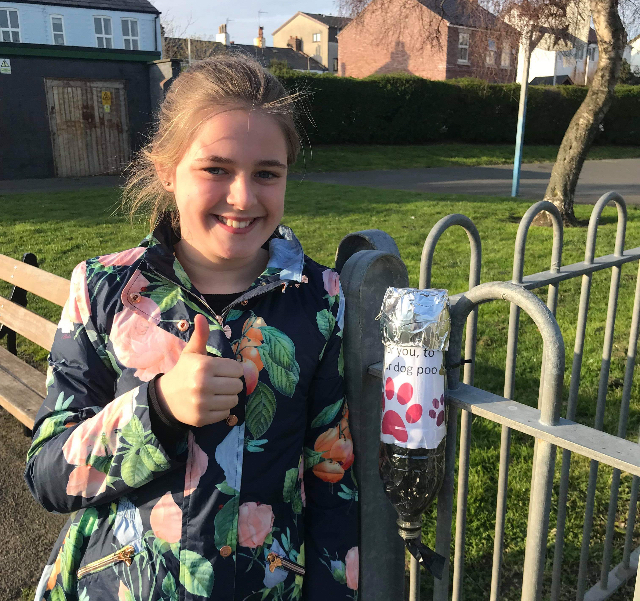 1: Hoylake's young dog mess crusader
In March, we revealed how schoolgirl Gabriella Holdgate from Hoylake resolved to do something about the dog mess she kept stepping in on her way to school.
The creative youngster set about manufacturing her own doggy bag dispensers out of recycled plastic bottles, which she has placed in hotspots around not just the town, but also other areas of Wirral.
Gabriella told West Kirby Today: "It became more and more frequent on my walk to school that I was dodging or standing in dog mess. Twice I had to go home and change my shoes and what really upset me was seeing the younger children at school standing in it as they got upset.
"So I decided I would leave doggy bags out, but needed an idea to put them in something that would be protected from the wind and rain. Then I thought of our recycling bin and our plastic bottles as this helps the environment in more ways than one.
"Me and my family like to have a walk after our tea, and we thought about the places where we mostly saw dog mess and decided to put bags there too, especially the park where little children play.
"It is so important to me because I love where I live. I believe I can make a difference where I live by trying to help keep our environment clean and hygenic."
If you know someone doing something inspirational in 2020, let us know by emailing  westkirby@hyperlocaltoday.co.uk.